Posted By Nicki Leone, Thursday, April 12, 2018

Name: Sarah Pishko
Store and location: Prince Books, 109 E. Main Street, Norfolk, VA 23510
Number of years as a bookseller: 35!
Best part about being a bookseller?: First of all, the product always changes! I stole a line from Books & Books: "NEW YEAR. NEW BOOKS. NEW AUTHORS." Bookstore customers are always "interested and interesting." And, books are always in the news!
What book(s) are you reading?:Varina and Manhattan Beach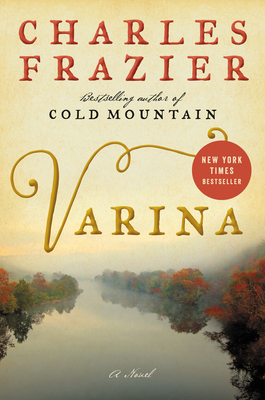 Favorite handsell of 2017: News of the World by Paulette Jiles. We all just thought it was a fresh, new story with a unique setting.
Best thing you did this year at your store: Doubled my inventory of greeting cards! Last April, after 3 years of heavy construction right across the street from me, the Hilton Norfolk The Main opened. It's a beautiful hotel with state of the art convention facilities and it's fronted in glass. The registration desk is on the second floor, and as one takes the escalator to the second floor, they have a great view of Prince Books. Most of my greeting cards were in front of the window. A month later, my card inventory was practically wiped out, so I summoned my greeting card rep, Richard Walters, purchased two new barrel-style card displays and greatly increased my card inventory. My greeting card sales have more than doubled since June 2017

Social Media Stats (FB likes, Twitter followers, etc) FB likes 1000

Top priority going into 2018: I have dropped the ball the last few years regarding reporting to ABACUS. I need to get back to it, and then study my financials.

Favorite SIBA programming benefit: Seeing my sales reps, and educational sessions.

What are some ways you work with your community?

Hmm I'm on the board of the DOWNTOWN NORFOLK COUNCIL, and part of it's VIBRANT SPACES COMMITTEE which was tasked a year ago to develop a marketplace for micro- or incubator retail businesses in a downtown space.I'm on the board of RETAIL ALLIANCE, and am on it's LEGISLATIVE COMMITTEE which monitors legislation that may affect the organization. With regard to legislation, The RETAIL ALLIANCE teamed up the RETAIL MERCHANTS ASSOCIATION, headquartered in Richmond, and formed the VIRGINIA RETAIL FEDERATION that lobbies for both retail organizations.I spent twenty years being a book reviewer for the annual book review contest put on by the FRIENDS OF THE NORFOLK PUBLIC LIBRARY. I have recently stepped in to take the place of an ill reviewer.Every winter I volunteer with my church's participation in NEST, Norfolk Emergency Shelter Team, a consortium of churches in the city who provide overnight shelter, dinner and breakfast to the homeless who arrive at the church doors.

Permalink | Comments (0)
Posted By Wanda Jewell, Monday, April 9, 2018
Updated: Thursday, April 12, 2018
You should have received your Okra Pick box this week.  You can identify it by the Okra Pick tape that is used to seal the box.  It's packed full of goodies.  Starting with 400 full-color beautiful bookmarks. There are two full-color posters. One promoting the Okra Picks for the Season, and another for the inaugural #ReadThisNext list.  These are general books that southern booksellers are excited to sell.  Come to the

B3! webinar on August 25th

, and learn your way around Edelweiss to get your name and bookstore on the next list. See a sample of the

Shelf Talkers available for download here

. Find enclosed the form to

report your OP Sales

for B3! credit, and use the included registration form to

sign up for #SIBA18

in Tampa, FL.

Tags: booksellers bookselling okra picks

Permalink | Comments (0)
Posted By Wanda Jewell, Monday, April 9, 2018

April 25 at 2PM: Getting your Staff on Edelweiss 

 

with Jill Hendrix.

 Join Jill Hendrix of Fiction Addiction to learn how to use Edelweiss for reviews, requesting ARCs, author event proposals, etc., plus instruction on creating tags and filters to share with staff. Edelweiss is a wealth of information on the books your customers want.  And it is a wonderful way to get your store on the radar of many publishers.  Plus SIBA has her own share button where booksellers can let us know which books they love.  Earn B3! credit by attending the webinar and using Edelweiss to let us know about your fave titles.  RSVP with lindamarie@sibaweb.com.

Tags: b3! b3! webinars Edelweiss education

Permalink | Comments (0)
Posted By Nicki Leone, Monday, April 2, 2018

THE SOUTHERN BOOK PRIZE LONG BALLOT IS OPEN

The Southern Book Prize Loooong List has just been posted. Now is the time for booksellers to vote for the finalists. The ballot is open to all SIBA member core booksellers -- stores and store staff! Your store earns 2 b3! credits for each ballot cast, so get your entire staff involved!

Go here to vote: https://goo.gl/forms/srUabW6qDwjPkqMC2


You need to be a current SIBA member bookstore/bookseller for your vote to be eligible. If you have store staff not in SIBA's records that you would like added, email nicki@sibaweb.com. Each staff member must have their own unique email address.

The ballot closes April 15th.

Tags: southern book prize

Permalink | Comments (0)
Posted By Nicki Leone, Monday, April 2, 2018

SIBA presents The Southern Book Prize Long List
(Asheville, NC) The Southern Independent Booksellers Alliance, (SIBA), is pleased to announce the 2018 Southern Book Prize Long List, featuring all the eligible titles that have been nominated for the Southern Book Prize (formerly the SIBA Book Award). Nominated titles must be Southern in nature or by a Southern author (or both!) and have been published in 2017. 100 great Southern books were nominated by Southern Indie booksellers, making the Long
List one of the most comprehensive and exciting reading lists of new Southern literature.
Continuing with established tradition, the Long List prize categories are created by using BISAC categories of the nominees. "The categories work like 'shelves' in our member stores – if there are enough books in a given subject, they deserve a special display" explained SIBA Executive Director Wanda Jewell.

SIBA member booksellers will vote on the Long List over the next few weeks. Finalists for each category in the 2017 Southern Book Prize will be announced April 16, 2018. From there, Finalists will be sent to a jury of booksellers in each category, who will then choose the winning book for their category. Winners will be announced on July 4, "Independents Day."
THE 2018 SOUTHERN BOOK PRIZE LONG LIST
FICTION

Women and Family

Beach House for Rent | Monroe, Mary Alice | Gallery Books | 9781501125461

The Bookshop at Water's End | Henry, Patti Callahan | Berkley Books | 9780399583117

Close Enough to Touch | Oakley, Colleen | Gallery Books | 9781501139260

Girls Like Her | Stone, Pam | Stone's Throw Publishing | 9780692819968

Miss Julia Weathers the Storm | Ross, Ann B | Viking | 9780735220478

One Good Thing | Wax, Wendy | Berkley Books | 9780451488619

Same Beach, Next Year | Frank, Dorothea Benton | William Morrow & Company | 9780062390783

Slightly South of Simple | Woodson Harvey, Kristy | Gallery Books | 9781501158056

To Be Where You Are | Karon, Jan | G.P. Putnam's Sons | 9780399183737

Young Jane Young | Zevin, Gabrielle | Algonquin Books | 9781616205041

Literary

The Barrowfields | Lewis, Phillip | Hogarth Press | 9780451495648
Ember | Adams, Brock | Hub City Press | 9781938235320

Eveningland: Stories | Knight, Michael | Atlantic Monthly Press | 9780802125972

Extraordinary Adventures | Wallace, Daniel | St. Martin's Press | 9781250118455

Fire Is Your Water | Minick, Jim | Swallow Press | 9780804011846

Grief Cottage | Godwin, Gail | Bloomsbury USA | 9781632867049

The Ice House | Smith, Laura Lee | Grove Press | 9780802127082

The Last Ballad | Cash, Wiley | William Morrow & Company | 9780062313119

The River of Kings | Brown, Taylor | St. Martin's Press | 9781250111753

The Salt Line | Goddard Jones, Holly | G.P. Putnam's Sons | 9780735214316
Shadow of the Lions | Swann, Christopher | Algonquin Books | 9781616205003

Sing, Unburied, Sing | Ward, Jesmyn | Scribner Book Company | 978150112606
The Weight of This World | Joy, David | G.P. Putnam's Sons | 9780399173110

Mystery, Thriller, and Suspense

A Murder for the Books: A Blue Ridge Library Mystery | Gilbert, Victoria | Crooked Lane Books | 9781683314394

Asking for Truffle: A Southern Chocolate Shop Mystery | St James, Dorothy | Crooked Lane Books | 9781683312918

Bones to Pick | Lovely, Linda | Henery Press | 9781635112627

Camino Island | Grisham, John | Doubleday Books | 9780385543026

Carolina Cruel | Thackston, Lawrence | Rivers Turn Press | 9780998575513

The Cover Story | Richardson-Moore, Deb | Lion Fiction | 9781782642404

The Devil's Muse | Loehfelm, Bill | Sarah Crichton Books | 9780374279776
Gradle Bird | Sasser, J C | Koehler Books | 9781633932630

Heaven's Crooked Finger: An Earl Marcus Mystery | Early, Hank | Crooked Lane Books | 9781683313915

In It for the Money | Burnsworth, David | Henery Press | 9781635112436

Lowcountry Bonfire | Boyer, Susan M | Henery Press | 9781635112276

The Night the Lights Went Out | White, Karen | Berkley Books | 9780451488381

Small Treasons | Powell, Mark | Gallery Books | 9781507203385

Southern Fiction

A Kind of Freedom | Sexton, Margaret Wilkerson | Counterpoint LLC | 9781619029224

Ashes to Fire | Martin, Emily B | Voyager | 9780062473738

Before We Were Yours | Wingate, Lisa | Ballantine Books | 9780425284681

The Cage-Maker | Seitz, Nicole A | Story River Books | 9781611178432

Desperation Road | Smith, Michael Farris | Lee Boudreaux Books | 9780316353038

Floods and Fires | Leach, Dan | University of North Georgia | 9781940771359

The Guests on South Battery | White, Karen | Berkley Books | 9780451475237

The Hidden Light of Northern Fires | Wang, Daren | Thomas Dunne Books | 9781250122353
If the Creek Don't Rise | Weiss, Leah | Sourcebooks Landmark | 9781492647454

The Indigo Girl | Boyd, Natasha | Blackstone Audiobooks | 9781455137114

No One Is Coming to Save Us | Watts, Stephanie Powell | Ecco Press | 9780062472984

None But the Living | Smith, Kenneth P | Middleton House Publishing | 9780998107103

One Good Mama Bone | McClain, Bren | University of South Carolina Press | 9781611179828

Perennials | Cantrell, Julie | Thomas Nelson | 9780718037642

The Second Mrs. Hockaday | Rivers, Susan | Algonquin Books | 9781616205812

Signals: New and Selected Stories | Gautreaux, Tim | Knopf Publishing Group | 9780451493040

The Sisters of Glass Ferry | Richardson, Kim Michele | Kensington Publishing Corporation | 9781496709554
Strangers to Temptation | Gould, Scott | Hub City Press | 9781938235306
CHILDRENS

Juvenile Fiction

Goldeline | Cajoleas, Jimmy | HarperCollins | 9780062498755

The Ethan I Was Before | Standish, Ali | HarperCollins | 9780062433381

Hamster Princess: Giant Trouble | Vernon, Ursula | Dial Books | 9780399186523

Raccoon Rescue | Miller, Christa ; Barratt, Christian | Christa M. Miller Communications | 9780994569073

Refugee | Gratz, Alan | Scholastic Press | 9780545880831

Serafina and the Splintered Heart (Serafina Book 3) | Beatty, Robert | Disney-Hyperion | 9781484775042

Skin Again | Hooks, Bell ; Raschka, Chris | Jump at the Sun | 9781484799239

Through Your Eyes: My Child's Gift to Me | Earhardt, Ainsley ; Kim, Ji-Hyuk | Aladdin Paperbacks | 9781534409590

Tumble & Blue | Beasley, Cassie | Dial Books | 9780525428442

Young Adult

Between Two Skies | O'Sullivan, Joanne | Candlewick Press (MA) | 9780763690342

Blight | Duncan, Alexandra | Greenwillow Books | 9780062396990

Control Freakz | Evans, Michael | Michael Evans | 9781641110334

Dear Martin | Stone, Nic | Crown Books for Young Readers | 9781101939499

Flame in the Mist | Ahdieh, Renee | G.P. Putnam's Sons Books for Young Readers | 9780399171635

Geekerella: A Fangirl Fairy Tale | Poston, Ashley | Quirk Books | 9781594749476

Goodbye Days | Zentner, Jeff | Crown Books for Young Readers | 9780553524062

The Hate U Give | Thomas, Angie | Balzer & Bray/Harperteen | 9780062498533

Invictus | Graudin, Ryan | Little, Brown Books for Young Readers | 9780316503075

Loving vs. Virginia: A Documentary Novel of the Landmark Civil Rights Case | Powell, Patricia Hruby ; Strickland, Shadra | Chronicle Books | 9781452125909

Midnight at the Electric | Anderson, Jodi Lynn | HarperCollins | 9780062393548

Nemesis | Reichs, Brendan | G.P. Putnam's Sons Books for Young Readers | 9780399544934

Starting Over: A Trina Ryan Novel | Levy, Sheri S ; Koepp, Cindy | Barking Rain Press | 9781935460770

NONFICTION

Biography and History

Flight Path: A Search for Roots Beneath the World's Busiest Airport | Palmer, Hannah | Hub City Press | 9781938235283

He Calls Me by Lightning: The Life of Caliph Washington and the Forgotten Saga of Jim Crow, Southern Justice, and the Death Penalty | Bass, S Jonathan | Liveright Publishing Corporation | 9781631492372

Heating & Cooling: 52 Micro-Memoirs | Fennelly, Beth Ann | W. W. Norton & Company | 9780393609479

The Last Castle: The Epic Story of Love, Loss, and American Royalty in the Nation's Largest Home | Kiernan, Denise | Touchstone Books | 9781476794044
Mothering Addiction: A Parent's Story of Heartache, Healing, and Keeping the Door Open | Hatcher, Lynda Harrison | Frontier Press (NY) | 9780692908921

My Life, My Love, My Legacy | King, Coretta Scott ; Reynolds, Barbara | Henry Holt & Company | 9781627795982

Pure Heart: A Spirited Tale of Grace, Grit, and Whiskey | Ball, Troylyn ; Witter, Bret | Dey Street Books | 9780062458988

Rabbit: The Autobiography of Ms. Pat | Williams, Patricia ; Amber, Jeannine | Dey Street Books | 9780062407306

The Road to Camelot: Inside JFK's Five-Year Campaign | Oliphant, Thomas ; Wilkie, Curtis | Simon & Schuster | 9781501105562

Tales of a Cosmic Possum: From the Appalachia Mountains to the Cotton Mills | Ingle, Sheila | Ambassador International | 9781620206126
Thunder in the Mountains: Chief Joseph, Oliver Otis Howard, and the Nez Perce War | Sharfstein, Daniel J | W. W. Norton & Company | 9780393239416

Nonfiction

The Art of Loading Brush: New Agrarian Writings | Berry, Wendell | Counterpoint LLC | 9781619020382

At Home in the Heart of the Horseshoe: Life in the University of South Carolina President's House | Moore-Pastides, Patricia | University of South Carolina Press | 9781611177800

Deep Run Roots: Stories and Recipes from My Corner of the South | Howard, Vivian | Little Brown and Company | 9780316381109

The Fonville Winans Cookbook: Recipes and Photographs from a Louisiana Artist | Winans, Melinda Risch ; Nobles, Cynthia Lejeune | Louisiana State University Press | 9780807167687
Hotel Scarface: Where Cocaine Cowboys Partied and Plotted to Control Miami | Farzad, Roben | Berkley Books | 9781592409280

Mercies in Disguise: A Story of Hope, a Family's Genetic Destiny, and the Science That Rescued Them | Kolata, Gina | St. Martin's Press | 9781250064349

The Potlikker Papers: A Food History of the Modern South | Edge, John T | Penguin Press | 9781594206559

Southern Sunrises | Bryant, Tom | Country Bookshop | 9780999131701

Stones at the Crossing: Aiming True on My Journey from Scared to Sacred | Webb Phd, Amy D | Prose Press | 9781941069776

Sunshine State: Essays | Gerard, Sarah | Harper Perennial | 9780062434876

Tears We Cannot Stop: A Sermon to White America | Dyson, Michael Eric | St. Martin's Press | 9781250135995
The Virginia State Colony for Epileptics and Feebleminded: Poems | Brown, Molly McCully | Persea Books | 9780892554782

What Can I Bring?: Southern Food for Any Occasion Life Serves Up | Heiskell, Elizabeth | Southern Living | 9780848754389

For more information contact SIBA Executive Director Wanda Jewell at wanda@sibaweb.com, or visit the SIBA website at sibaweb.com.

Tags: southern book prize

Permalink | Comments (0)