NOTE THE DATE:
3/21: Non-Traditional Bookstores: Hybrids, Pop-ups, Non-Profits Webinar (details) (rsvp)
3/23: ABA/SIBA Bookseller Forum at Flyleaf Books in Chapel Hill (rsvp)
Important and useful links:
#SIBA18 Discovery Show
Coming up on Lady Banks' Pick of the Week
The current Southern Indie Bestsellers (PDF): HC | PB | Kids
Bookseller Benefits Package || The Booksellers' WaterCooler || Read This!
---
THE SITE VISIT (AKA, Nicki goes to VALSPAR)
When Wanda Jewell told me that our annual site visit to the Innisbrook Resort in preparation for upcoming Discovery Show in September would be in March, she did warn me. "It will be during Valspar" she cautioned. I must have looked blank, because she added "the golf tournament." I shrugged and nodded. It was Florida. There would be golf, I thought.
It wasn't until we hit the traffic on US 19 and found ourselves behind a row of coach buses that I realized, oh it's a GOLF TOURNAMENT. I'm not a huge golf fan, but I still immediately called my dad. "Guess where I am!" I gloated. (Read more! || Register for #SIBA18)
So what do we have to look forward to in September?
Well, the place is beautiful.
The exhibit hall is fantastic.
The rooms are really, really comfortable.
---
USEFUL TIP: CO-HOST YOUR FACEBOOK EVENTS WITH SIBA
Are you creating events on Facebook?  SIBA would like to co-host those events with you.  When creating the event just choose Authors 'Round the South as your co-host.  It's easy and likely to increase not only awareness but attendance at events.  This makes it easy for SIBA to share the upcoming event with her 15,000+ Facebook friends and followers.  Be sure to tag the author and publisher in your events post.  We are at your service.
---
EUREKAsiba: BUILDING LITERARY BRIDGES with Broche Fabian
"Diversity is being invited to the party. Inclusion is being asked to dance."
---
MEET THE BOOKSELLER
Tony Peltier, Quail Ridge Books, Raleigh, NC
website || facebook || twitter
How long you've been a bookseller: I've been a bookseller for 16 years. 10 years at Borders and 6 at Quail Ridge.
Best part about being a bookseller: . . .is the books! I get to buy and sell books for a living! And, of course, connecting with people through books.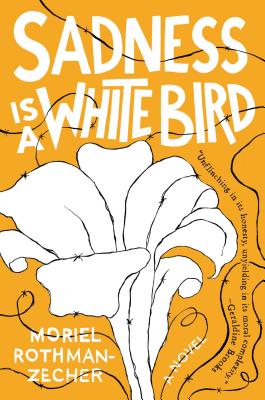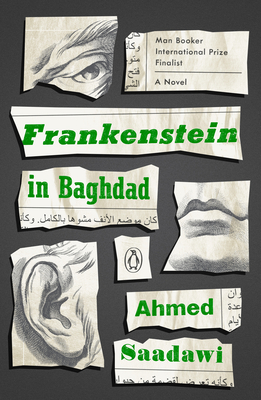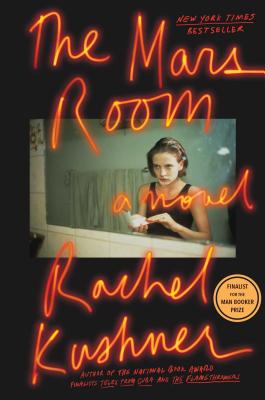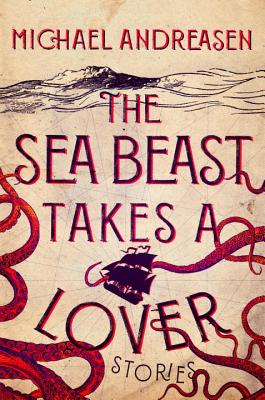 Books I'm reading:
I just finished Sadness is a White Bird by Moriel Rothman-Zecher. Almost finished The Sea Beast Takes a Lover by Michael Andreasen. In the middle of Frankenstein in Baghdad by Ahmed Saadawi. And just started The Mars Room by Rachel Kushner.
They are all wonderful and completely different from each other.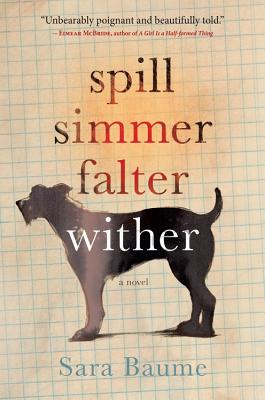 Favorite handsell of 2017:
Spill Simmer Falter Wither by Sara Baume
So beautiful and beautifully written, devastatingly sad, but in a way that reminds you that you're alive.
Social Media Handles: I'm not on social media. I did Twitter for about 6 months, but made myself delete it.
Best thing we did this year at the store:
I'd have to say, the amazing people we hired this year. We have a wonderful staff, but this year in particular we added some incredible people with great experience in and out of bookselling
Top priority for 2018: Get the word out. Get all these amazing books in people's hands and brains.
And get people to realize that if they don't buy from us, we won't be around forever. Don't take your independent bookstore for granted.
Favorite SIBA programming benefit:
SIBA gave scholarships to two of our staff to go to New Orleans, which they raved about. I'd love to learn more about what SIBA does.
---
BRILLIANT BOOKSELLER IDEA(S) OF THE WEEK:
Use Your Sidewalk Sign to bring Staff Favorites to the Street!
via Shelf-Awareness
Mystery to Me bookstore, Madison, Wis., added a new twist to its staff recommendations by featuring selections on its sidewalk chalkboard: "New board outside! Ever wonder what your booksellers' favorite books are? Every week we will tell you! This is our first one with Jayne, Joanne and Morgan's favorite books currently! Ask us about them on your next visit!"
---
THE BOOKS YOUR COLLEAGUES ARE TALKING ABOUT
Submitted this week on Edelweiss+ using the "send to SIBA" option. Thanks to Avid Bookshop, Octavia Books, Square Books, Turnrow Books, Bookmarks, The Country Book Shop, McIntyre's Books, Malaprop's Bookstore/Cafe, Quail Ridge Books, Fiction Addiction, Union Avenue Bookshop, and Fountain Bookstore.
9780525508748 The Distance Home 8/1/2018
"Saunders shows us a world where hate and love are made of the same stuff."
9780763696078 Square 5/8/2018
"OMG! Can this pair get any cuter?!"
9781476756554 The Mars Room 5/1/2018
"There is so much messy complexity here. Growing plant life in the cracks of a concrete slab. How do you describe such beauty?"
9780399180989 Spinning Silver 7/10/2018
"This book is filled with clever women making clever plans and saving the day."
9781617756276 Beautiful Music 5/1/2018
"Like beautiful music, this book is permeated with the power to make you sad, lift you up, and carry you home."
If your store does not have an Edelweiss+ account and need help setting one up, contact Linda-Marie.
---
In the last issue: Read This Next!
Is your membership current?
Your name: @@first_name@@ @@last_name@@
Your store: @@employer@@
Your member type (store/staff): @@member_type@@
Your membership expiration: @@membership_exp_date@@ *
Your B3! Credit: ##B3TOTAL##
**if your member type says "staff" then your expiration date is whenever your bookstore's membership expires. Stores can add staff to their accounts under the "Subaccounts" link under the "Information & Settings" tab.
---
Thank you for your interest in SIBA,
Nicki Leone
SysAdmin
nicki@sibaweb.com

Southern Independent Booksellers Alliance
51 Pleasant Ridge Drive, Asheville, NC 28805
803.994.9530
Fax: 309.410.0211
www.sibaweb.com
#siba18: Fall Discovery Show

Sept 13-15 THU-SAT | Tampa, FL