view in your browser | Unsubscribe
Week of April 19, 2018
>> IN THIS ISSUE
The Commonplace Book | Read This! | The List | Okra Picks | Southern Indie Bestsellers | Events
---
{Brilliant, dear heart. Write it down. Write it all down.}
In which Mr. Atticus Finch is once again in a courtroom, Mr. James Townsend advises one to "write it down, write it all down" and her ladyship, the editor, admits she is not a fan of zombies.
Dearest readers,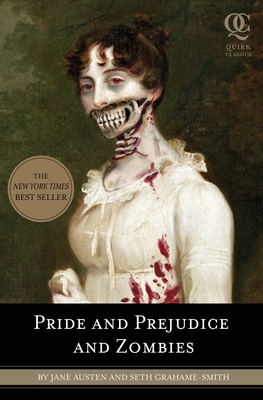 Her ladyship, the editor, is not a person enamored of zombies. She is, however, an admirer of the works of Ms. Jane Austen -- to such an extent that she finds herself unable to resist the various pastiches, contemporary re-imaginings, invented sequels, and other such phenomena as the writer seems to inspire. For this reason, and this reason only, her ladyship does indeed possess a copy of "Pride and Prejudice and Zombies" in her library. She is of the opinion that in reading the title, one has read everything one needs to know about the book.
The writer Justina Ireland, however, had a more constructive response. "The idea for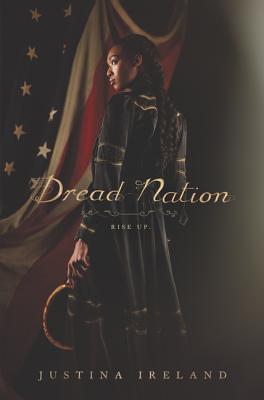 Dread Nation came about in response to Pride and Prejudice and Zombies," she writes in an introductory letter to her book. "How could women who didn't even dress themselves suddenly become zombie-fighting machines? If anything, I thought, they would have had the ladies' maids do the zombie killing for them."
Of course a book featuring eighteenth century gentlewomen fighting zombies is already somewhat lacking in plausibility even without considering conventions of dress. Nonetheless her ladyship the editor concedes that Ms. Ireland has a point. As admirable a person as Miss Eliza Bennett may be, it is highly doubtful she would take up a scythe against the undead when she had a household to run various duties to perform as befitted her social standing.
At the same time that Ms. Ireland was finding herself dissatisfied with the premise of the Bennett sisters as zombie fighters, she was also watching the news. Specifically, she was watching accounts of the riots and protests in Ferguson, Missouri following the murder of Mike Brown. "I couldn't get over how long police officers left the poor boy's body lying in the street," she writes, "how there was no effort to give him the simple dignity we give human beings who have passed."
"Dread Nation," she goes on to say, "is a book about the American Dream. It's about who gets to lay claim to their humanity and who is seen as little more than a tool. It's about loving a place that doesn't love you back...and it is still about all the things I love: girls questioning the world, friendship forged under duress, defying expectations...but mostly, it is about zombies."
Her ladyship, the editor, is not a person enamored of zombies. She is, however, quite enamored of Justina Ireland's Dread Nation.
Read Independently! And shop local.

her ladyship, the editor
---
---
Lady Banks' Pick of the Week
---
Noteworthy poetry and prose from her ladyship's bedside reading stack.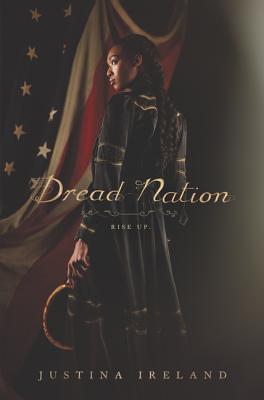 In Which I am Found Lacking
"All right, ladies. We shall try it again. Scythes up, and on my count. One, two, three--SLASH! One, two, three, SLASH!"
We lift the weapons up into the ready position, adjust our grips, take a breath, and slash them across the space before us in time with Miss Duncan's count. Up, adjust, breathe, cut through an imaginary line of the undead.
Sweat pours down between my bosoms, and my arms ache from the weight of the scythe. In all of my seventeen years I ain't never been so tired. When Miss Duncan said we'd be doing close-combat training I'd been expecting to work through some drills with the sickles, which everyone in Miss Preston's School of Combat for Negro Girls knows is my best weapon. But instead we work with the twice-damned scythe, which is a two-handed weapon and not at all good for close combat, in my opinion.
--Justina Ireland, Dread Nation (Balzer & Bray, 2018) 9780062570604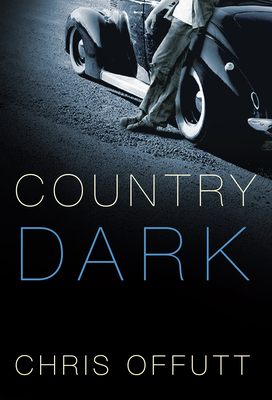 Tucker had been walking for six hours through early morning ground fog that rose in shimmering waves. One vehicle passed him, a farmer with a load of firewood, two sullen kids, and a skinny wife holding a baby. Tucker knew they wouldn't pick him up. He didn't blame the baleful driver, a hat twisted on his head to deflect the sun, a cigarette clamped between his teeth. Poor guy had enough to worry about.

Tucker sought shade and found a strip cast from the
leg of a billboard encouraging him to buy shaving cream.
He needed a shave, but didn't figure a giant picture would
convince him to spend money on something he could make from borax, oil, and chipped soap. He dropped his rucksack, opened a can of Libby's Vienna sausages and ate them with saltine crackers. He used a church key to open a bottle of Ale-8, and drank half.

A katydid landed on his forearm and he admired its silky
green body, serrated back legs, and delicate wings. They
were prettier than a grasshopper and didn't piss all over you
like frogs did.
--Chris Offutt, Country Dark (Grove Press, 2018) 9780802127792
top | share this
---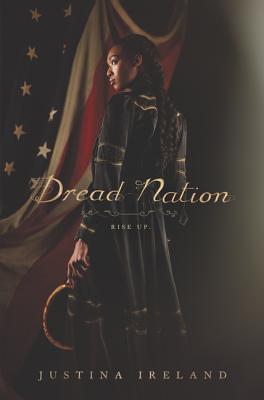 "This is, hands down, my favorite novel of the year. Don't sleep on this one."
keep reading: The Ten Best Young Adult Novels of April
"Brilliant, dear heart. Write it down. Write it all down."
keep reading: The History of the Townsend Prize for Georgia Writers
"In a courtroom drama as fascinating as the novel itself — things are once again heating up surrounding the production of the upcoming Broadway adaptation of "To Kill a Mockingbird."
keep reading: Suit and Countersuit
---
Read This! Books with Street Cred
Recommended reading from Southern Indie Booksellers
As a seafood lover new to North Carolina, this book has been invaluable! Not only do I now know what in-season fish and shellfish to look for at the grocery store and at restaurants, but I have a deeper understanding of how what I'm buying and eating affects fishing overall and the fisherman who catch them. Plus, yummy recipes!
Carolina Catch by Debbie Moose ($35.00*, University of North Carolina Press), recommended by Quail Ridge Books, Raleigh, NC.
---
Ghost Boys
is a devastating novel. It will grieve you in the way our news cycle seems to be an unceasing parade of grief. But it is also hopeful, full of compassion, and a compelling case for the fact that "we can all do better, be better, live better." Jerome's story is heartbreaking, and the telling of it is necessary. Just as the telling of Emmett Till's story is necessary, though it so often goes untold. Rhodes has crafted a beautiful novel that will facilitate many conversations with young people;
Ghost Boys
is essential for the middle school classroom as well as for family discussion. This is a novel to be shared with children; read it with them, discuss it with them, together we can gain the tools we need in order to live better.
Ghost Boys by Jewell Parker Rhodes ($16.99*, Little, Brown Books for Young Readers), recommended by Cavalier House Books, Denham Springs, LA.
A Spring 2018 Okra Pick
---
More bookseller recommendations
top | share this
---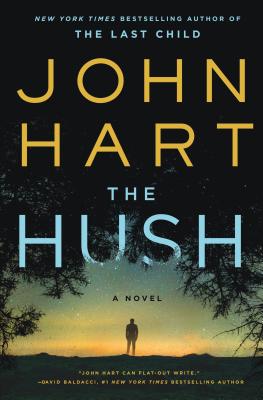 ". . . murder, madness, magic, betrayal and obsessive, undying love. The result is unlike anything Hart has done before.
keep reading: The Hush
"I found my boyfriend in the back corner looking at a book about coffee lids."
keep reading: Bookshop cat, where are you?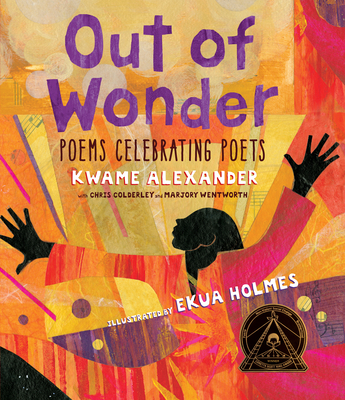 "A poem is a small but powerful thing"
keep reading: Poetry Books for Children
---
The List: Staff Picks for Readers of All Ages, from Parnassus Books, Nashville, TN

"If I started typing up all the sentences I liked in this book I would wind up typing out the entire book." - Ann Patchett
(more here)
top | share this
---
"The characters are so well thought out and full three dimension, especially Jane and Kate, that both girls get to accept and acknowledge all sides of themselves. Kate can be into fashion and want to wear pretty things and still wield weapons to take down the undead, and it's all okay. Neither girls is either/or. They're everything, and it is amazing and important to have that message in books because it lets readers, especially female readers, see it's okay to be all these things at once.

Plus, they kill zombies."
— Bridgette Johnson, librarian, Kingsport, TN
A story of the undead like you've never read before, Justina Ireland's Dread Nation is a fresh, stunning, and powerful meditation on race in America wrapped in an alternate-history adventure where Confederate and Union soldiers rise from the dead at the end of the Civil War.
Jane McKeene was born two days before the dead began to walk the battlefields of Civil War–era America—derailing the War Between the States and changing the nation forever. In this new nation, safety for all depends on the work of a few, and laws like the Native and Negro Reeducation Act require certain children to attend combat schools to learn to put down the dead. But there are also opportunities—and Jane is studying to become an Attendant, trained in both weaponry and etiquette to protect the well-to-do. It's a chance for a better life for Negro girls like Jane. After all, not even being the daughter of a wealthy white Southern woman could save her from society's expectations.
But that's not a life Jane wants. Almost finished with her education at Miss Preston's School of Combat in Baltimore, Jane is set on returning to her Kentucky home and doesn't pay much mind to the politics of the eastern cities, with their talk of returning America to the glory of its days before the dead rose. But when families around Baltimore County begin to go missing, Jane is caught in the middle of a conspiracy, one that finds her in a desperate fight for her life against some powerful enemies. And the restless dead, it would seem, are the least of her problems.
At once provocative, terrifying, and darkly subversive, Dread Nation is Justina Ireland's stunning vision of an America both foreign and familiar—a country on the brink, at the explosive crossroads where race, humanity, and survival meet.
Dread Nation by Justina Ireland
Balzer & Bray/Harperteen | 9780062570604 | 17.99 | April 2018 | Buy now
""Country Dark spans 1954 to 1971, opening with Tucker's return home from the Korean War, where he had special training in killing other men, to rural Kentucky near the Ohio border, where he takes up a job as a driver in a bootlegging operation. Tucker is devoted to his rural home life and to his young wife and children, and once their way of life is threatened, he understands he may have to employ his wartime skills to keep it together. Chris Offutt's new novel is almost impossible not to race through, but it also must be savored for its artful but unpretentious phrasing, and for its many surprises, which we won't talk about here."
— Richard Howorth, Square Books, Oxford, MS
Chris Offutt's long-awaited return to fiction after nearly two decades, Country Dark is a fierce noir-inflected novel about a good man pushed by circumstance into crime.
Chris Offutt is an outstanding literary talent, whose work has been called "lean and brilliant" (The New York Times Book Review) and compared by reviewers to Tobias Wolff, Ernest Hemingway, and Raymond Carver. He's been awarded the Whiting Writers Award for Fiction/Nonfiction and the American Academy of Arts and Letters Fiction Award, among numerous other honors. His first work of fiction in nearly two decades, Country Dark is a taut, compelling novel set in rural Kentucky from the Korean War to 1970.
Tucker, a young veteran, returns from war to work for a bootlegger. He falls in love and starts a family, and while the Tuckers don't have much, they have the love of their home and each other. But when his family is threatened, Tucker is pushed into violence, which changes everything. The story of people living off the land and by their wits in a backwoods Kentucky world of shine-runners and laborers whose social codes are every bit as nuanced as the British aristocracy, Country Dark is a novel that blends the best of Larry Brown and James M. Cain, with a noose tightening evermore around a man who just wants to protect those he loves. It reintroduces the vital and absolutely distinct voice of Chris Offutt, a voice we've been missing for years.
Country Dark by Chris Offutt
Grove Press | 9780802127792 | 24.00 | April 2018 | Buy now
top | share this
---
For the week ending April 15. Books on the Southern Indie Bestseller List that are southern in nature or have been recently recommended by southern indie booksellers.
See the full list here.
The Southern Book Prize |
A SIBA Okra Pick

Special to the Southern List |
Read This Next!
Printable versions (PDF): Hardcover | Paperback | Children's
HARDCOVER FICTION

1. Varina
Charles Frazier, Ecco, $27.99, 9780062405982
2. A Gentleman in Moscow
Amor Towles, Viking, $27, 9780670026197
3. The Female Persuasion
Meg Wolitzer, Riverhead, $28, 9781594488405
4. Tangerine
Christine Mangan, Ecco, $26.99, 9780062686664
5. Circe
Madeline Miller, Little Brown, $27, 9780316556347

HARDCOVER NONFICTION

1. Fascism: A Warning
Madeleine Albright, Harper, $27.99, 9780062802187
2. Russian Roulette
Michael Isikoff, David Corn, Twelve, $30, 9781538728758
3. Educated
Tara Westover, Random House, $28, 9780399590504
4. Hallelujah Anyway
Anne Lamott, Riverhead, $20, 9780735213586
5. Astrophysics for People in a Hurry
Neil deGrasse Tyson, Norton, $18.95, 9780393609394

Special to the Southern List
FICTION of note

1. Varina
Charles Frazier, Ecco, $27.99, 9780062405982
3. The Female Persuasion
Meg Wolitzer, Riverhead, $28, 9781594488405
4. Tangerine
Christine Mangan, Ecco, $26.99, 9780062686664
9. An American Marriage
Tayari Jones, Algonquin, $26.95, 9781616208776
10. Women in Sunlight
Frances Mayes, Crown, $27, 9780451497666
11. The Overstory
Richard Powers, Norton, $27.95, 9780393635522


NONFICTION of note

4. Hallelujah Anyway
Anne Lamott, Riverhead, $20, 9780735213586
14. The Last Castle
Denise Kiernan, Touchstone, $28, 9781476794044
5. The Boys in the Boat
Daniel James Brown, Penguin, $17, 9780143125471
7. Night
Elie Wiesel, FSG, $9.95, 9780374500016
13. Gardening in the South: The Complete Homeowner's Guide
Mark Weathington, Timber Press, $24.95, 9781604695915
6. Pour Your Heart Out
Gayle Forman, Penguin, $10.99, 9780425290460
top | share this
---
What's happening at Southern Indies across the South?
See the full calendar | Find a Southern Indie Bookstore near you.
Authors Round the South | www.authorsroundthesouth.com
top | share this
Lady Banks is sponsored by the Southern Independent Booksellers Alliance, in support of independent bookstores in the South | SIBA | 51 Pleasant Ridge Dr.| Asheville, NC 28805
You are receiving this email at @@email@@. If you wish to stop receiving email from us, you can simply remove yourself by replying with "unsubscribe" in the subject or by visiting: @@unsubscribe_url@@