view in your browser | subscribe | unsubscribe
Week of May 17, 2018
>> IN THIS ISSUE
The Commonplace Book | Read This! | The List | TRIO | Meet Sarah Pishko | Okra Picks | Southern Indie Bestsellers | Events
---
{Amahoro. Peace.}
In which a young man finds hope reading Thomas Wolfe, a bookseller claims she is missing the math and science gene (it is difficult to believe her), and her ladyship, the editor, reads on a rainy day.
Dearest readers,
Something old or something new? Or something from ages and ages ago that deserves revisiting? This is the over-riding question facing her ladyship at the moment. Her ladyship, the editor, always reserves a couple hours on rainy days for reading...impulsively. Without regard to deadline or prior commitment, in defiance of the looming TBR stack radiating its guilt-trip vibes. Rainy days make her ladyship moody and contemplative, so she chooses her books accordingly:
Luckily, it is supposed to rain all week.
Read Independently! And shop local.

her ladyship, the editor
---
---
Lady Banks' Pick of the Week
---
Noteworthy poetry and prose from her ladyship's bedside reading stack.
I squint through the dark and spot Hannah edging around some dancing girls I recognize from my music theory class. She's in a loose bohemian dress the colors of a sunrise, cognac-colored leather sandals lacing halfway up her calves. The shoulders are cut out of her dress, the cool night air already purpling up her arms. As usual, her strawberry-gold hair is an unruly tangle. She wears it long with messy braids curling randomly through the locks, which drives her mother completely bonkers, but I think that's half the appeal. Despite her genteel southern parents, Hannah's our little hippie, all laughter and horoscopes, a wild hum running just underneath everything she does and says.
For the past two months, Hannah's channeled her energies into my brother, which has only solidified the friendship between her and me. She was the first person I called when Charlie and I broke up -- because I couldn't exactly call Charlie -- and she took me to Delia's Cafe downtown to drown my sorrows in lavender macarons and sage tea.

--Ashley Herring Blake, Girl Made of Stars (Houghton Mifflin Harcourt, 2018) 9781328778239
top | share this
---
"Real estate developers hate nothing worse than having to give up their airplane."
keep reading: Tom Wolfe's A Man in Full had Atlanta Pegged
"During a time when Appalachia and its people have been marginalized and politicized," Zacharias said, "it is the responsibility of writers to write against type"
keep reading: Karen Spears Zacharias receives Appalachian Heritage Writers' Award
"What can I say of that young man whose wife had left him and who spent a month in 1975 in a shabby apartment in Storrs, Connecticut, reading Thomas Wolfe long into the night and finding hope and solace in his words?"
keep reading: A Nod to Genius
"What a powerful and memorable read. I read a LOT of books. Often, as the weeks and months pass, the details get lost to me. I'll remember I liked something, but not necessarily all of the reasons why. Or I'll forget characters' names or how the book made me feel. But this book? This book will stay with me. All of it."
keep reading: Girl Made of Stars
---
Read This! Books with Street Cred
Recommended reading from Southern Indie Booksellers
It's hard to imagine that music can have a texture, a taste—but in Aja Gabel's debut novel The Ensemble, the particulars of performance and song infuse every aspect of the world she creates. This is the story of four friends in a string quartet who must balance their passion for music with their private lives and ambition. Gabel's addictive prose incandesces on the page, and fans of The Interestings will find much to love here.
The Ensemble by Aja Gabel ($26.00*, Riverhead Books), recommended by New Dominion Bookshop, Charlottesville, VA.
---
Tense, terrifying and thrilling! Teens find themselves in mortal danger when a shooting at the mall traps them together, and they must depend on one another to have any chance of survival Some of these teens are hiding secrets, but then again, so are the terrorists who are holding them hostage. All too realistic considering the world we live in now, based on the question we all have asked ourselves: What would you do if you were in danger in a place you should have been safe? Sometimes you run, sometimes you hide, and sometimes you fight back!
Run, Hide, Fight Back by April Henry ($17.99*, Henry Holt and Co.), recommended by Fountain Bookstore, Richmond, VA.
---
OMG! Can this pair get any cuter?! When Square is put to the test of creating a circle, not only is he not able to do it, but without realizing it, he actually creates a reflection pool. Circle's reaction will surprise and delight everyone who reads this wonderful story.
Square by Mac Barnett, Jon Klassen (Illustrator) ($15.99*, Candlewick Press), recommended by Octavia Books, New Orleans, LA.
---
With more thought and more travel than the usual love story, A Theory of Love is the story of Helen and Christopher's romance and marriage and ultimately the understanding of how people understand love and learn to know what they need from a partner in a marriage. The exotic locales change but the marriage is wonderfully recognizable as the couple navigates their lives.
A Theory of Love by Margaret Bradham Thornton ($27.99*, Ecco Press), recommended by The Country Bookshop, Southern Pines, NC.
---
More bookseller recommendations
top | share this
---
"more than a page-turning narrative; it's an embrace of the Kinyarwanda greeting amahoro—"peace."

keep reading: 4 Great Reads for Memorial Day
"There are a lot of great storytellers in rural Mississippi," Ward shares of the place that she was born, spent many of her formative years and returned to live as an adult. "I hear them in my head when I write. "
keep reading: Weathering rejections and finding her stories
---
The List: Belinda's Take Ten, Quail Ridge Books, Raleigh, NC

"Belinda is a repeat staffer who worked at QRB more than a dozen years ago. (She keeps turning up like a bad penny, she says.) She enjoys taking pictures with her Nikon camera, petting her family's rescue rat terriers Blue and Gypsy, and taking tea every day. She claims she was absent on the day science and math genes were handed out, but a compulsion to learn and her familial proximity to several engineers pushed her to the science section of the store for her favorites."
(more here)
top | share this
---
Trio has been a wonderful experience. To see and hear your book through the talents of people like artist Robert Oren Eades and musician Radney Foster is something you do not expect when you sit down to write, but once the works come together they form a holistic artifact that is undeniably more powerful than a single book, a single piece of art, a single song.
- Wiley Cash, author of The Last Ballad
It begins with a book.
It's a traveling exhibit of art, music and literature that celebrates the inspirational power of great storytelling.
First conceived by Shari Smith of Working Title Farm, and a writer and singer for "The Shoe Burnin' Show," TRIO is a testament to the way words, music and art can come together around the power of a single story. Each TRIO starts with a book, which is given to a musician and a visual artist, who then write a song, a piece of music, a work of art inspired by the story.
"This heart-rending, lovely family drama spans sixty years and four generations, peeling back the layers of a small town to reveal a labyrinth of long-buried lies and a wealth of dangerous secrets suspended between three families. The Sisters of Glass Ferry is so fast paced I couldn't stop turning the pages, but then I'd smash into another jewel-like sentence and have to stop to reread it." --Joshilyn Jackson, New York Times bestselling author of gods in Alabama and The Almost Sisters
The Book:
Glass Ferry, Kentucky, is bourbon country. Whiskey has been a way of life for generations, enabling families to provide and survive even in the darkest times. Flannery Butler's daddy, Beauregard "Honey Bee" Butler, was known for making some of the best whiskey in the state, aged in barrels he'd take by boat up and down the Kentucky River until the rocking waters turned the spirits smooth and golden. Flannery is the only person Honey Bee ever entrusted with his recipes before he passed on, swearing her to secrecy as he did so. But Flannery is harboring other secrets too, about her twin sister Patsy, older by eight minutes and pretty in a way Flannery knows she'll never be. Then comes the prom night when Patsy--wearing a yellow chiffon dress and the family pearls--disappears along with her date. Every succeeding year on the twins' birthday, Flannery's mother bakes a strawberry cake, convinced that this is the day Patsy will finally come home. But it will be two tumultuous decades until the muddy river yields a clue about what happened that night, compelling Flannery to confront the truth about her sleepy town, her family's past, and the choices she and those closest to her have made in the name of love and retribution . . .
The Author: Kim Richardson: I love exploring my birthplace in my writings; the beautiful, brutal and mysterious Kentucky land and its people. I have traveled to mostly every corner and nook of Kentucky and am always searching for another cranny to discover.
I impart my novels with my fierce love for the land, showcase its intriguing people, history, and forgotten song of the region, exploring social injustices and the unusual and cherished traditions, myths and legends of Kentucky.
More than anything, I write human stories set in a unique landscape. Knowing one small piece of this world, the earth, the sky, the plants, the people and the very air of it, helps us know every place — ourselves. And isn't that what Eudora Welty meant when she wrote, "One place understood helps us understand all places better."
The Musician Melissa Summersell performed her originals in front of an audience for the first time at the age of 18 at the world famous Flora-Bama in Perdido Key, Alabama. The crowd loved it and she was hooked.
[Listen Now ]
In the years that followed, she earned her degree in music, performed for countless audiences with large bands made up of some of Mobile, Alabama's finest musicians and continued to build her business career off stage. It was a time for working and entertaining, not a time for creating so cover tunes and big stages were the tools of the day.
Being part of the first version of Hank Becker's Boogie Chillin' provided a rare opportunity for creativity between one-nighter gigs and helped energize her to continue to deliver for large audiences in closed venues helping them celebrate big events in their lives.
The Artist: Katerine Perdue: To stitch is to forge connections. Regardless of the method used, there are always loops inside of loops, fibers joining other fibers. Stitching is an ideal analogy for the way I observe and process the world around me, and why it has become my most consistent form of artistic expression.
My practice deepens through the use of scraps and ends from previous projects - the fragments alone aren't enough, but when tied together they create a stronger and more visually interesting fiber. The use of discarded or otherwise unusable textiles also provides me with materials in a conscious and resourceful way, which I believe is essential to counteract the consumerist society we currently inhabit.
top | share this
---
Meet the bookseller: Sarah Pishko, Prince Books in Norfolk, VA
Bookstore customers are always "interested and interesting."
Name: Sarah Pishko
Store and location: Prince Books, 109 E. Main Street, Norfolk, VA 23510
Number of years as a bookseller: 35!
Best part about being a bookseller?: First of all, the product always changes! I stole a line from Books & Books: "NEW YEAR. NEW BOOKS. NEW AUTHORS." Bookstore customers are always "interested and interesting." And, books are always in the news!
What book(s) are you reading?:Varina and Manhattan Beach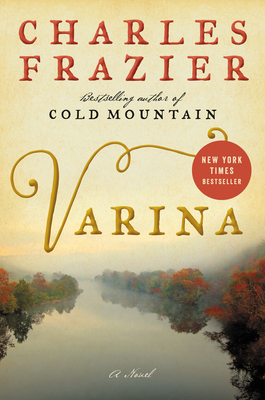 Favorite handsell of 2017: News of the World by Paulette Jiles. We all just thought it was a fresh, new story with a unique setting.
Best thing you did this year at your store: Doubled my inventory of greeting cards! Last April, after 3 years of heavy construction right across the street from me, the Hilton Norfolk The Main opened. It's a beautiful hotel with state of the art convention facilities and it's fronted in glass. The registration desk is on the second floor, and as one takes the escalator to the second floor, they have a great view of Prince Books. Most of my greeting cards were in front of the window. A month later, my card inventory was practically wiped out, so I summoned my greeting card rep, Richard Walters, purchased two new barrel-style card displays and greatly increased my card inventory. My greeting card sales have more than doubled since June 2017

What are some ways you work with your community?

Hmm I'm on the board of the DOWNTOWN NORFOLK COUNCIL, and part of it's VIBRANT SPACES COMMITTEE which was tasked a year ago to develop a marketplace for micro- or incubator retail businesses in a downtown space. I'm on the board of RETAIL ALLIANCE, and am on it's LEGISLATIVE COMMITTEE which monitors legislation that may affect the organization. With regard to legislation, The RETAIL ALLIANCE teamed up the RETAIL MERCHANTS ASSOCIATION, headquartered in Richmond, and formed the VIRGINIA RETAIL FEDERATION that lobbies for both retail organizations. I spent twenty years being a book reviewer for the annual book review contest put on by the FRIENDS OF THE NORFOLK PUBLIC LIBRARY. I have recently stepped in to take the place of an ill reviewer. Every winter I volunteer with my church's participation in NEST, Norfolk Emergency Shelter Team, a consortium of churches in the city who provide overnight shelter, dinner and breakfast to the homeless who arrive at the church doors.

top | share this
---
It is my solemn wish that everyone pick up a copy of Girl Made of Stars. It's the sort of story that hurts to read sometimes, but ultimately leaves you full of hope. This novel is the perfect example of literature for young people that can and will give almost anyone a bit of perspective and birth or nurture compassion within them. This book is important. This book is compulsively readable and full of beauty. This book should be your next read.

-- recommended by Books & Books, Coral Gables, FL
For readers of Girl in Pieces and The Way I Used to Be comes an emotionally gripping story about facing hard truths in the aftermath of sexual assault.
Mara and Owen are as close as twins can get, so when Mara's friend Hannah accuses Owen of rape, Mara doesn't know what to think. Can her brother really be guilty of such a violent act? Torn between her family and her sense of right and wrong, Mara feels lost, and it doesn't help that things are strained with her ex-girlfriend, Charlie. As Mara, Hannah, and Charlie come together in the aftermath of this terrible crime, Mara must face a trauma from her own past and decide where Charlie fits into her future. With sensitivity and openness, this timely novel confronts the difficult questions surrounding consent, victim blaming, and sexual assault.
Girl Made of Stars by Ashley Herring Blake
Houghton Mifflin | 9781328778239 | 17.99 | May 2018 | Buy
top | share this
---
For the week ending May 13. Books on the Southern Indie Bestseller List that are southern in nature or have been recently recommended by southern indie booksellers.
See the full list here.
The Southern Book Prize |
A SIBA Okra Pick

Special to the Southern List |
Read This Next!
Printable versions (PDF): Hardcover | Paperback | Children's
HARDCOVER FICTION

1. Varina
Charles Frazier, Ecco, $27.99, 9780062405982
2. The High Tide Club
Mary Kay Andrews, St. Martin's Press, $27.99, 9781250126061
3. Warlight
Michael Ondaatje, Knopf, $26.95, 9780525521198
4. Love and Ruin
Paula McLain, Ballantine, $28, 9781101967386
5. A Gentleman in Moscow
Amor Towles, Viking, $27, 9780670026197


HARDCOVER NONFICTION

1. The Best Cook in the World: Tales from My Momma's Table
Rick Bragg, Knopf, $28.95, 9781400040414
2. The Soul of America: The Battle for Our Better Angels
Jon Meacham, Random House, $30, 9780399589812
3. Barracoon: The Story of the Last "Black Cargo"
Zora Neale Hurston, Amistad Press, $24.99, 9780062748201
4. Educated
Tara Westover, Random House, $28, 9780399590504
5. A Higher Loyalty
James Comey, Flatiron, $29.99, 9781250192455


Special to the Southern List
FICTION of note

1. Varina
Charles Frazier, Ecco, $27.99, 9780062405982
2. The High Tide Club
Mary Kay Andrews, St. Martin's Press, $27.99, 9781250126061
6. Before We Were Yours
Lisa Wingate, Ballantine, $26, 9780425284681
7. Women in Sunlight
Frances Mayes, Crown, $27, 9780451497666
8. The Female Persuasion
Meg Wolitzer, Riverhead, $28, 9781594488405
12. The Mars Room
Rachel Kushner, Scribner, $27, 9781476756554
14. An American Marriage
Tayari Jones, Algonquin, $26.95, 9781616208776
4. Sing, Unburied, Sing
Jesmyn Ward, Scribner, $17, 9781501126079
2. Ghost Boys
Jewell Parker Rhodes, Little, Brown Books for Young Readers, $16.99, 9780316262286
8. Dread Nation
Justina Ireland, Balzer + Bray, $17.99, 9780062570604
10. The Miscalculations of Lightning Girl
Stacy McAnulty, Random House Books for Young Readers, $16.99, 9781524767570


NONFICTION of note

1. The Best Cook in the World: Tales from My Momma's Table
Rick Bragg, Knopf, $28.95, 9781400040414
1. Hillbilly Elegy
J.D. Vance, Harper, $16.99, 9780062300553
7. The Gulf: The Making of an American Sea
Jack E. Davis, Liveright, $17.95, 9781631494024
11. My Southern Journey: True Stories from the Heart of the South
Rick Bragg, Southern Living, $17.99, 9780848757465
15. Bad Feminist
Roxane Gay, Harper Perennial, $10, 9780062695697
top | share this
---
What's happening at Southern Indies across the South?
See the full calendar | Find a Southern Indie Bookstore near you.
Michael Pollan (author appearance)
Michael Pollan | 05/18/2018, 07:00 pm | Books & Books, Inc. | Coral Gables, FL
Elaine Viets Booksigning (author appearance)
Elaine Viets | 05/18/2018, 07:00 pm | Murder on the Beach Mystery Bookstore | Delray Beach, FL
Joshua Wilkey's Appalachian Essays (author appearance)
Joshua Wilkey | 05/18/2018, 06:30 pm | City Lights Bookstore | Sylva, NC
Thomas McConnell: Reading + Signing (author appearance)
Thomas McConnell | 05/18/2018, 07:00 pm | Main Street Books | Davidson, NC
Kevin Powers – A Shout in the Ruins (author appearance)
Kevin Powers | 05/18/2018, 06:30 pm | McIntyre's Books | Pittsboro, NC
Leesa Cross-Smith - Whiskey & Ribbons (author appearance)
Leesa Cross-Smith | 05/18/2018, 07:00 pm | Quail Ridge Books | Raleigh, NC
Tom Poland (author appearance)
Tom Poland | 05/18/2018, 11:00 am | Litchfield Books | Pawleys Island, SC
YA author event with Lily Anderson and Ashley Herring Blake (author appearance)
Lily Anderson | 05/18/2018, 06:30 pm | Parnassus Books | Nashville, TN
Salon@615 with Cal Turner, Jr. in conversation with Dave Ramsey (author appearance)
Cal Turner, Jr. | 05/18/2018, 07:00 pm | Parnassus Books | Nashville, TN
Book Signing with Alina Stefanescu (author appearance)
Alina Stefanescu | 05/19/2018, 03:00 pm | Ernest & Hadley Booksellers | Tuscaloosa, AL
Charles Salzberg (author appearance)
Charles Salzberg | 05/19/2018, 02:00 pm | Page & Palette | Fairhope, AL
Solange Ritchie Booksigning (author appearance)
Solange Ritchie | 05/19/2018, 07:00 pm | Murder on the Beach Mystery Bookstore | Delray Beach, FL
Virginia Willis, Secrets of the Southern Table (author appearance)
Virginia Willis | 05/19/2018, 02:00 pm | FoxTale Book Shoppe | Woodstock, GA
Elgin Baylor - HANG TIME: My Life in Basketball (author appearance)
Elgin Baylor | 05/19/2018, 02:00 pm | Octavia Books | New Orleans, LA
Bryan Camp: The City of Lost Fortunes (author appearance)
Bryan Camp | 05/19/2018, 02:00 pm | Tubby & Coo's Mid-City Book Shop | New Orleans, LA
Anna Fariello - Cherokee (author appearance)
Anna Fariello | 05/19/2018, 03:00 pm | Blue Ridge Books & News | Waynesville, NC
Billy Ogletree Reading and Book Signing (author appearance)
Billy Ogletree | 05/19/2018, 03:00 pm | City Lights Bookstore | Sylva, NC
Ralph Hardy discusses his middle-grade novel Argos, now in paperback (author appearance)
Ralph Hardy | 05/19/2018, 02:00 pm | Flyleaf Books | Chapel Hill, NC
Hope Andersen: Signing Table (author appearance)
Hope Andersen | 05/19/2018, 10:30 am | Main Street Books | Davidson, NC
TAMMY BILLUPS presents SOUL HEALING WITH OUR ANIMAL COMPANIONS: The Hidden Keys to a Deeper Animal-Human Connection with BROTHER WOLF (author appearance)
Tammy Billups | 05/19/2018, 06:00 pm | Malaprop's Bookstore & Cafe | Asheville, NC
Jenny Milchman – Naked River (author appearance)
Jenny Milchman | 05/19/2018, 11:00 am | McIntyre's Books | Pittsboro, NC
Nora Gaskin – The Worst Thing (author appearance)
Nora Gaskin
| 05/19/2018, 02:00 pm | McIntyre's Books | Pittsboro, NC
Author Event: Gary Gupton (author appearance)
Gary Gupton | 05/19/2018, 10:30 am | Page 158 Books | Wake Forest, NC
Author Event: Ware Wilkins (author appearance)
Ware Wilkins | 05/19/2018, 03:00 pm | Page 158 Books | Wake Forest, NC
Children's Author Event: Michelle Tonkin -Simon the Seahorse (author appearance)
Michelle Tonkin | 05/19/2018, 11:00 am | Park Road Books | Charlotte, NC
Author Event: Renee Hodges - Saving Bobby (author appearance)
Renee Hodges | 05/19/2018, 02:00 pm | Park Road Books | Charlotte, NC
Margaret Bradham Thornton - A Theory of Love (author appearance)
Margaret Bradham Thornton | 05/19/2018, 02:00 pm | Scuppernong Books | Greensboro, NC
Margaret Bradham Thornton - A Theory of Love (author appearance)
Margaret Bradham Thornton | 05/19/2018, 02:00 pm | The Country Bookshop | Southern Pines, NC
John Warley Citadel Book Signing (author appearance)
John Warley
| 05/19/2018, 04:00 pm | Fiction Addiction | Greenville, SC
Author event with Amy-Jill Levine, author of The Marvelous Mustard Seed (author appearance)
Amy-Jill Levine | 05/19/2018, 01:00 pm | Parnassus Books | Nashville, TN
Salon@615 with Michael Ondaatje, author of Warlight (author appearance)
Michael Ondaatje | 05/19/2018, 04:00 pm | Parnassus Books | Nashville, TN
Reading & Signing with Jon Michael Varese (author appearance)
Jon Michael Varese | 05/19/2018, 05:00 pm | Star Line Books | Chattanooga, TN
Author Laura Lee Smith (author appearance)
Laura Lee Smith | 05/20/2018, 02:00 pm | Copperfish Books | Punta Gorda, FL
Historian and Author Robert Macomber (author appearance)
Robert N. Macomber
| 05/20/2018, 01:00 pm | Oxford Exchange | Tampa, FL
Author Event: Jessica Carelock - Safehands (author appearance)
Jessica Carelock | 05/20/2018, 02:00 pm | Park Road Books | Charlotte, NC
In Conversation With Jon Pineda (author appearance)
Jon Pineda | 05/20/2018, 01:00 pm | M. Judson | Greenville, SC
Sunday Sit-Down Supper with Denise Kiernan (author appearance)
Denise Kiernan | 05/20/2018, 07:00 pm | M. Judson | Greenville, SC
Children's author event with Susan Eaddy, Jessica Young, and Daniel Wiseman (author appearance)
Susan Eaddy | 05/20/2018, 02:00 pm | Parnassus Books | Nashville, TN
Jon Michael Varese | The Spirit Photographer: A Novel (author appearance)
Jon Michael Varese | 05/21/2018, 07:00 pm | A Cappella Books | Atlanta, GA
Jon Meacham | The Soul of America: The Battle for Our Better Angels (author appearance)
Jon Meacham | 05/21/2018, 07:00 pm | A Cappella Books | Atlanta, GA
Kevin Powers with A SHOUT IN THE RUINS (author appearance)
Kevin Powers | 05/21/2018, 05:00 pm | Square Books | Oxford, MS
Leesa Cross-Smith and Naima Coster discuss their debut novels (author appearance)
Naima Coster | 05/21/2018, 07:00 pm | Flyleaf Books | Chapel Hill, NC
Brigadier General Anthony J Tata (author appearance)
Anthony Tata | 05/22/2018, 06:00 pm | Page & Palette | Fairhope, AL
Jon Meacham (author appearance)
Jon Meacham | 05/22/2018, 07:30 pm | Books & Books, Inc. | Coral Gables, FL
Come Celebrate Laura Cayouette's new book, The Haunted Heirloom: A Charlotte Reade Mystery (author appearance)
Laura Cayouette | 05/22/2018, 06:00 pm | Garden District Book Shop | New Orleans, LA
A Shout in the Ruins by Kevin Powers (author appearance)
Kevin Powers | 05/22/2018, 05:30 pm | Lemuria Books | Jackson, MS
George Malvaney with CUPS UP (author appearance)
George Malvaney | 05/22/2018, 05:00 pm | Square Books | Oxford, MS
TOM McCONNELL presents THE WOODEN KING in conversation with ELIZABETH KOSTOVA (author appearance)
Tom McConnell | 05/22/2018, 06:00 pm | Malaprop's Bookstore & Cafe | Asheville, NC
Author Event: Wesley Hobbs Baugess (author appearance)
Wesley Hobbs Baugess | 05/22/2018, 06:30 pm | Page 158 Books | Wake Forest, NC
Sophie Foster, When You're Called Mommy (author appearance)
Sophie Foster | 05/22/2018, 07:00 pm | Scuppernong Books | Greensboro, NC
Margaret Bradham Thornton - A Theory of Love (author appearance)
Margaret Thornton | 05/22/2018, 11:00 am | Litchfield Books | Pawleys Island, SC
YA author event with Samuel Miller, author of A Lite Too Brite at Bongo Java (author appearance)
Samuel Miller | 05/22/2018, 06:30 pm | Parnassus Books | Nashville, TN
YA author event with David Arnold, author of The Strange Fascinations of Noah Hypnotik (author appearance)
David Arnold | 05/22/2018, 06:30 pm | Parnassus Books | Nashville, TN
Dorothea Benton Frank Luncheon (author appearance)
Dorothea Benton Frank | 05/23/2018, 12:00 pm | FoxTale Book Shoppe | Woodstock, GA
Saving Bobby: Heroes and Heroin in One Small Community by Renée Hodges (author appearance)
Renee Hodges | 05/23/2018, 05:00 pm | Lemuria Books | Jackson, MS
TOMMY CALDWELL presents THE PUSH: A Climber's Journey of Endurance, Risk, and Going Beyond Limits (author appearance)
Tommy Caldwell | 05/23/2018, 06:00 pm | Malaprop's Bookstore & Cafe | Asheville, NC
A Literary Luncheon with Paula McLain (author appearance)
Paula McLain | 05/23/2018, 12:00 pm | McIntyre's Books | Pittsboro, NC
Author Event: Jenny Milchman - Wicked River (author appearance)
Jenny Milchman | 05/23/2018, 07:00 pm | Park Road Books | Charlotte, NC
Paula McLain - Love and Ruin (Signing Line Ticket event) (author appearance)
Paula McLain | 05/23/2018, 07:00 pm | Quail Ridge Books | Raleigh, NC
Jennie Spallone, Psychobabble (author appearance)
Jennie Spallone | 05/23/2018, 07:00 pm | Scuppernong Books | Greensboro, NC
Author event with Jerry Joyner, author of Thirteen (author appearance)
Jerry Joyner | 05/23/2018, 06:30 pm | Parnassus Books | Nashville, TN
Meet and Greet with World Champion Pit Master Tuffy Stone! Free Samples! (author appearance)
Tuffy Stone | 05/23/2018, 12:30 pm | Fountain Bookstore | Richmond, VA
Lottie Vogan - Mr. Honeycutt (author appearance)
Lottie Vogan | 05/24/2018, 02:00 pm | Page & Palette | Fairhope, AL
Franchesca Ramsey In conversation with Michelle Villalobos (author appearance)
Franchesca Ramsey | 05/24/2018, 07:30 pm | Books & Books, Inc. | Coral Gables, FL
Alex Segura Booksigning (author appearance)
Alex Segura | 05/24/2018, 07:00 pm | Murder on the Beach Mystery Bookstore | Delray Beach, FL
Eddie Hernandez & Susan Puckett, Turnip Greens & Tortillas (author appearance)
Eddie Hernandez | 05/24/2018, 06:30 pm | FoxTale Book Shoppe | Woodstock, GA
Walter C. Stern - RACE AND EDUCATION IN NEW ORLEANS (author appearance)
Walter C. Stern | 05/24/2018, 06:00 pm | Octavia Books | New Orleans, LA
Jesmyn Ward Signs the Paperback release of "Sing, Unburied, Sing" (author appearance)
Jesmyn Ward | 05/24/2018, 05:30 pm | Pass Books | Pass Christian, MS
Michael Barsa discusses his debut novel The Garden of Blue Roses (author appearance)
Michael Barsa | 05/24/2018, 07:00 pm | Flyleaf Books | Chapel Hill, NC
JENNY MILCHMAN presents WICKED RIVER (author appearance)
Jenny Milchman | 05/24/2018, 06:00 pm | Malaprop's Bookstore & Cafe | Asheville, NC
Author Event: Lori Leachman - King of Halloween and Miss Firecracker Queen (author appearance)
Lori Leachman | 05/24/2018, 07:00 pm | Park Road Books | Charlotte, NC
Ashley English: Cook Book Potluck (author appearance)
Ashley English | 05/24/2018, 06:00 pm | Hub City Books | Spartanburg, SC
Author event with Bob Schatz (author appearance)
Bob Schatz
| 05/24/2018, 06:30 pm | Parnassus Books | Nashville, TN
Protect Yourself From Cyber Threats with General A.J. Tata, Cybersecurity Expert (author appearance)
A.J. Tata | 05/24/2018, 06:30 pm | Fountain Bookstore | Richmond, VA
LEESA CROSS-SMITH, Whiskey & Ribbons (author appearance)
Leesa Cross-Smith | 5/18/2018, 7:00:00 PM | Quail Ridge Books | Raleigh, NC
Queer Magic: Power Beyond Boundaries (author appearance)
5/19/2018, 7:30 to 9:00pm | Charis Books & More | Atlanta, GA
Author Event: Gary Gupton (author appearance)
Gary Gupton | 5/19/2018, 10:30:00 AM | Page 158 Books | Wake Forest, NC
Mystery Brunch at the Harbor Club (author appearance)
Susan Boyer
| 5/19/2018, 10:00:00 AM | Buxton Books | Charleston, SC
Wine & Cheese Reception with author Susan Boyer (author appearance)
Susan Boyer
| 5/19/2018, 5:00:00 PM | Buxton Books | Charleston, SC
Author Event: Wesley Hobbs Bauguess (author appearance)
Wesley Hobbs Bauguess | 5/22/2018, 6:30:00 PM | Page 158 Books | Wake Forest, NC
JASON MOTT, The Crossing (author appearance)
Jason Mott | 5/22/2018, 7:00:00 PM | Quail Ridge Books | Raleigh, NC
The Crossing (author appearance)
Jason Mott | 5/23/2018, 6:30 p.m. | Bookmarks | Winston-Salem, NC
PAULA McLAIN, Love and Ruin (author appearance)
Paula McLain | 5/23/2018, 7:00:00 PM | Quail Ridge Books | Raleigh, NC
Emily Wilson - The Three Graces of Val-Kill Book Talk (author appearance)
Emily Wilson | 5/24/2018, 3 p.m. | Bookmarks | Winston-Salem, NC
Authors Round the South | www.authorsroundthesouth.com
top | share this
Lady Banks is sponsored by the Southern Independent Booksellers Alliance, in support of independent bookstores in the South | SIBA | 51 Pleasant Ridge Dr.| Asheville, NC 28805
You are receiving this email at @@email@@. If you wish to stop receiving email from us, you can simply remove yourself by replying with "unsubscribe" in the subject or by visiting: @@unsubscribe_url@@