EUREKAsiba:

change your bookselling life!
There is still time to register
EUREKAsiba: (noun.) A cry of joy or satisfaction when one finds or discovers something during the SIBA EUREKA Talks.
Tuesday, February 20, 2018, 9am – 5pm
followed by Reception & Dinner from 6-9pm
Embassy Suites by Hilton Atlanta – Airport.  | Atlanta, GA
Kick-start your creative side!:
Take Your Social Media to the Next Level / Sarah Benoit, JB Media Institute
What Books and Other Objects Tell / Elaine Neil Orr, author
Be-Do-Have = Do More! Goal setting for lifestyle change / Eddie Heinzelman, musician
Is Profit a Dirty Word? / Jill Hendrix of Fiction Addiction
A Self-Published Author Walks Into Your Store...What Do You Do? / Gordon McClellan, DartFrog
Does Place Still Matter? Three Ways to Write Southern Today / Kim Wright, author
Sensual Marketing: Creating Intimacy Through Storytelling / Gwyn Ridenhour, Matchbook Marketing
Literary Bridges: Action-Focused Multicultural Inclusion Tactics for Bookstores and Booksellers / BrocheAroe Fabian of Quail Ridge Books
Big Mouth: Big Marketing / Kelly Justice of Fountain Bookstore
Beauty and the Badass: Origins of the Hero-Princess Archetype / Geanna Culbertson, author
The Dance with the Devil: Adversity and Creativity / Radney Foster, song-writer & author
---
EARN $100! DISCOVERY SHOW SEEKS NEW EXHIBITORS
You get $100.  You get $100.  You get $100.  
Booksellers, let's get to work. And grow our show.  Any bookseller who recruits a first-time Exhibitor to the 2018 Discovery Show in Tampa gets $100 for themselves and $100 for their exhibitor that can be used towards any subsequent SIBA programming. We want to make this easy so if you or your exhibitor emails SIBA and mentions the bookstore who recruited them, or the exhibitor they have recruited, the credit will be applied to your account.  Only first-time exhibitors who purchase their exhibit table at full price will qualify for exhibitor or bookseller reimbursement.  Booksellers can recruit more than one exhibitor, receiving $100 of credit each time full price is paid, that can be used towards any SIBA event for any bookseller you choose.
Registration is now open for booksellers and exhibitors!

---
OKRA PICKS NEWSLETTER
Sign up deadline is February 15
Unless you've been hiding under a rock this week, you have heard the news: The Eagles won the Superbowl! Oh yeah, and OPRAH HAS PICKED AN AMERICAN MARRIAGE FOR HER BOOK CLUB!
Here in the land of SIBA we're tickled that an Okra Pick has become an Oprah Pick. SIBA stores can take advantage of the momemtum by signing up for the Okra Picks Newsletter. Inspired by the success of the Shelf Awareness for Readers concept, the Okra Picks Newsletter is exactly what it sounds like -- a newsletter featuring the current season's Okra Picks, branded to your store and sent to your store's customers, with links back to your website for purchase.
Normally the newsletter would be sent the middle of February, but this season we've scheduled it for after EUREKAsiba, so you still have time to participate.
---
THE 2018 BOOKSELLER BENEFITS PACKAGE
The 2018 edition of your membership brochure is now available for download.
Including up-to-date information about SIBA Programs and member benefits, a calendar of important dates for the year, and plenty of great ideas to help you make the most of your membership.
---
THE SOUTHERN BOOK PRIZE
Nominations are due by February 14! | NOMINATE HERE
#southernbookprize #SBP18
What books can be nominated? For a book to be eligible, it must be set in the South, or the author must be Southern (preferably both) and it must have been published within the previous calendar year.
---
B3! WEBINARS & BOOK CLUB
February 14 at 2PM: Inventory Activism with Kimberly Daniels and Erica Merrell.
Join Erica Merrell, former owner of Wild Iris Books, and SIBA Board member Kimberly Daniels of The Country Bookshop as they explain how inventory can be a powerful force when serving customers. Whether your customers are looking to make changes in social, environmental or local issues, find out how the activist mantra of thinking global, acting local can increase customer engagement and revenue for your store.
March 14 at 2PM: B3! Book Club discusses When: The Scientific Secrets of Perfect Timing by Daniel H. Pink (keynote speaker at WI13)
Click here for more webinars and registration info
---
MEET THE BOOKSELLER!
Frank Reiss, A Capella Books, Atlanta, GA
store || facebook || twitter || instagram
Name: Frank Reiss (photo by Jon Mayes)
Store and location: 
A Cappella Books, Atlanta
Number of years as a bookseller: 34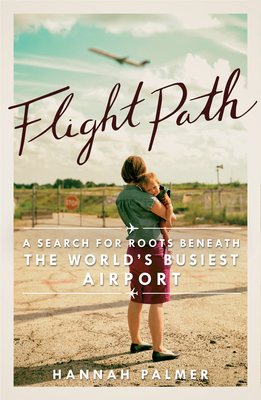 Best part about being a bookseller?:
Being around readers--the most interesting people there are.  
What book(s) are you reading?:
Mercy Seat by Elizabeth Winthrop, The Sixth Extinction by Elizabeth Kolbert and President Carter: The White House Years by Stuart Eizenstat.
Favorite handsell of 2017:
White Rage by Carol Anderson and Flight Path by Hannah Palmer
Best thing you did this year at your store:
Two things: We started a monthly fiction series at our neighborhood brew pub. We call it "Writers at the Wrecking Bar" and it's allowed us to present great authors who are not necessarily famous in an environment that feels more distinctive and significant than the simple, traditional in-store reading/signing. Also, we finally got on the book club train. We now have 9 different clubs going for readers of all types, and it's been amazing, and heartening, to see the level of engagement that this had led to.

Social Media Stats (FB likes, Twitter followers, etc): 
Facebook 4000
Twitter 3000
Instagram 1600
Top priority going into 2018:
After all these years of renting space, we finally have the opportunity to buy the building we're in! That transition will be driving a lot of our activity, specifically about the physical layout of the store, in the coming year and beyond.
Favorite SIBA programming benefit:
Just having access to the sounding board of other booksellers and folks invested in helping booksellers. 
---
BRILLIANT BOOKSELLER IDEA(S) OF THE WEEK:
Books as Party Favors for Dinner Guests!
Offer book catering services in which you curate a selection for each guest, or choose one signed first edition selection for the guest list. Offer your customers party favor book selections that create conversations and last well after the dinner. More here.
Readers Theater!
Bring together theatre and literature by partnering with a local theatre to hold micro-theatre productions in your store. More here.
---
WILLIE MORRIS AWARD FOR SOUTHERN FICTION
Nominations are open for the Willie Morris Award for Southern Fiction. The winning book is chosen for the quality of its prose, its originality, its sense of place and period, and the authenticity and appeal of its characters. The book must be set in the South, defined as one or more states of the original Confederacy (Alabama, Arkansas, Florida, Georgia, Louisiana, Mississippi, North Carolina, South Carolina, Tennessee, Texas and Virginia). It must be published in the year designated. For example, the book that will receive the award in October, 2017—Kim Wright's Last Ride to Graceland—was published in 2016. Books published in 2017 are being considered for the prize now. Short stories and linked short stories are not eligible. The winning book must be a classic novel, of at least 50,000 words.

The deadline for 2017 books is March 31, 2018.

For next year's award, booksellers, publishers and authors are invited to send one copy of a book published in 2017 to:

Willie Morris Award for Southern Fiction 654 Madison Avenue, Suite 703 New York, NY 10065 

For additional information, inquire via email: info@WillieMorrisAward.com

The Willie Morris Award for Southern Fiction Prize Flyer
---
THE BOOKS YOUR COLLEAGUES ARE TALKING ABOUT
Submitted this week on Edelweiss+ using the "send to SIBA" option. Thanks to Avid Bookshop, Page & Palette, Fiction Addiction, McIntyre's Books, Bookmarks, Books & Books, and Page 158!
9780316154888 The House of Broken Angels 4/17/2018
"This book is beautiful in its writing, voice, and sadness."
9781481497497 Space Opera 4/3/2018
"I hadn't finished reading the first sentence of Space Opera before I knew I would love it, and it only got better from there."
9781328778239 Girl Made of Stars 5/15/2018
"This book is important. This book is compulsively readable and full of beauty. This book should be your next read."
9780735223523 The Great Believers 6/19/2018
"The Great Believers is the kind of book you make time for, the kind you cancel plans and turn your phone off for."
9781542048989 I Felt a Funeral in My Brain 5/29/2018
"This is one of the most spot-on assessments of the elusive space between grief and growth that I've ever read."
9781250175366 Do Not Lick This Book 6/5/2018
"WHY NO FLOOR DISPLAY???????? WHY???????? THIS BOOK IS GENIUS!!!!!!!!!!!!!!!!!!!!!! I LOVE IT!!!!!!!!!!!!!!! I WANT PLUSH AND PAPER DOLLS AND BOOKMARKS AND BRANDED KLEENEX AND HAND SANITIZER NOW!!!!!!!!!."
9781250182265 Lies 9/11/2018
"Just when you think you have got to have it figured out the plot throws the curve ball for the win"
If your store does not have an Edelweiss+ account and need help setting one up, contact Linda-Marie.
---
In the last issue: EUREKAsiba and The Southern Book Prize
Is your membership current?

---
Thank you for your interest in SIBA,
Nicki Leone
SysAdmin
nicki@sibaweb.com

Southern Independent Booksellers Alliance
51 Pleasant Ridge Drive, Asheville, NC 28805
803.994.9530
Fax: 309.410.0211
www.sibaweb.com
#siba18: Fall Discovery Show

Sept 13-15 THU-SAT | Tampa, FL