News you can use from the land of SIBA!
Top tags:
Edelweiss
#siba18
booksellers
B3! webinars
okra picks
education
southern book prize
binc
galleys and giveaways
Bookseller education
bookseller interview
bookselling
eurekasiba
lady banks bookshelf
#siba19
authors
exhibitor listings
holiday catalog
SIBA
siba member hub
BEA
#okrapicks
conroy legacy award
scholarship
trade show
b3!
Baker & Taylor
brilliant booksellers
discovery show
events
Posted By Nicki Leone, Thursday, September 12, 2019

SIBA announces Wiley Cash as the 2020 Conroy Legacy Award Recipient!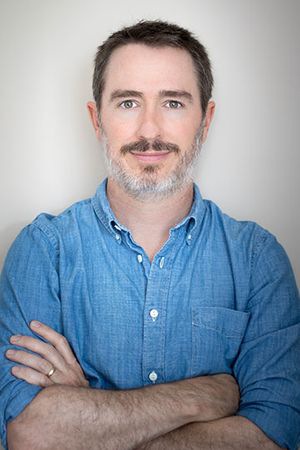 Wiley Cash, the New York Times bestselling author of A Land More Kind than Home, This Dark Road to Mercy, and The Last Ballad, has been selected to receive the 2020 Conroy Legacy Award. Created in honor of the example set by the beloved Southern author Pat Conroy, the Conroy Legacy Award recognizes writers who have achieved a lasting impact on their literary community, demonstrated support for independent bookstores both in their own communities and in general, created written work that focuses significantly on their home place, and supported other writers, especially new and emerging writers. 

"We are so delighted to see that booksellers have chosen Wiley Cash as their Conroy Legacy Award Recipient," said Wanda Jewell, Executive Director of the Southern Independent Booksellers Alliance, which oversees the Award. "Wiley is a generous southern friend to bookstores and writers."

In addition to his novels, Cash is the creator of the Open Canon Book Club, which seeks to introduce readers to "voices and portrayals of the American experience they may not have otherwise encountered" and which is supported by independent bookstores in the South and nationwide. He is also a founder of The Land More Kind Appalachian Artists Residency, a week-long residency program for writers, visual artists, musicians, songwriters, and photographers who are either from Appalachia or devoted to creating art representative of the region.

"Pat [Conroy] was one of those successful writers who was also pushing others ahead of him," said Cash when he was told he would receive the award,  "I've heard story after story from writers whose work he shouldered and shared with the world. He did that for me. We all need to do that for the writers who are coming behind us. He didn't pull the ladder up. He reached a hand down." 

Of the role the Southern independent bookstore community has played in his career, Cash was emphatic: "It's only because the independent bookstores and booksellers embraced my debut that my books have had the success they've had. Indie bookstores put me on the literary map, and they've kept me there. Independent bookstores are the literary, social, cultural, intellectual, and ethical lifeblood of our communities. We go to indie stores to meet authors, discover books, discuss ideas, find community, exchange new ideas and challenge old ones."
Suzanne Lucey, co-owner of Page 158 Books in Wake Forest, NC says the regard goes both ways: "We had Wiley to our store and for each book sold he donated a dollar from his own pocket to send to the ACLU. Who does that?"  
"He also has asked to do a writing class at our store," she added, "and applauded a Clay County, NC high school teacher for introducing Appalachian writers like Ron Rash and David Joy. He really is trying from the bottom up to make our state and country better."

SIBA will make a donation to the Pat Conroy Literary Center and to the UNC Asheville Foundation in the name of Wiley Cash.
Books by Wiley Cash
A Land More Kind Than Home (2012)

This Dark Road to Mercy (2014)

The Last Ballad (2017)
For more information visit SIBA at sibaweb.com

Tags: conroy legacy award

Permalink | Comments (0)
Posted By Nicki Leone, Thursday, September 12, 2019

Some of the reviews submitted this week on Edelweiss+ from your fellow SIBA booksellers. SIBA members earn B3! points for every review if they join the SIBA community on Edelweiss. Email nicki@sibaweb.com to be added.
9780525707370 The Babysitters Coven 9/17/2019
"Esme and her best friend have a babysitter's club. Yes, they're 17, but Esme likes to babysit and it beats a regular job any day. And Esme NEEDS a job because suddenly she's got to repair a tree, through no fault of her own, I might add! Enter Cassandra Heaven. She and her brother are new to town and Esme doesn't get why Cassandra really wants to join her babysitter's club. Especially since Cassandra clearly has no idea how to babysit. The Babysitter's Coven will fill the void that Buffy, The Vampire Slayer left in all our lives when it went off the air so many years ago. Through in a dash of Adventures in Babysitting and you'll have a heavy dose of nostalgia in a modern setting. This book is complete fun from start to finish." -- Jennifer Jones, The Bookmiser, Roswell, GA

9780525575474 Blowout 10/1/2019
"If you thought the oil and natural gas industries were corrupt, Rachel Maddow will confirm your suspicions - and inject them with steroids. The international players, their secret deals, and legacies are all connected by Rachel's slamdunk reporting. Blowout will make you very mad even as it educates you. "-- Rosemary Pugliese, Malaprop's Bookstore/Cafe, Asheville, NC

9780451489579 Mumbo Gumbo Murder 10/1/2019
"Mumbo Gumbo Murder is light-hearted cozy with a heavy dose of suspense. There's lots of wine, food, and romance, too-- everything you could want! I loved how atmospheric it was; it really felt like I was in New Orleans. But be warned: this book will make you hungry. From the gumbo cookoff to the takeout po boys, my mouth was watering on every page. The mystery itself was also a page-turner. I truly couldn't have guessed the ending! This fantastic book was such a joy to read. " -- Lizy Coale, Copperfish Books, Punta Gorda, FL

9780062473073 Dear Sweet Pea 10/1/2019
"Dear Sweet Pea is the perfect book for both tween readers, their parents, or 20-somethings like myself. In Sweet Pea I see a younger reflection of myself, and it was so affirming to read such a heartfelt and nuanced take about what exactly it means to be a middle-schooler. The protagonist, Sweet Pea, navigates friendships, mean girls, crushes, body-shaming, and her parent's divorce as seventh-grade draws to a close. Julie Murphy tackles all these issues with grace and humor. Don't be surprised if you both laugh out loud and cry while reading; I sure did." -- Gennifer Eccles, Flyleaf Books, Chapel Hill, NC

Tags: Edelweiss

Permalink | Comments (0)
Posted By Nicki Leone, Wednesday, September 11, 2019

On Wednesday, August 14 , SIBA hosted "Small Presses Present Fall & Winter Lists" as part of our Publisher Picks: Best Bets for SIBA Booksellers series. In this bi-monthly series, publishers, editors, marketing directors, and reps present their favorite frontlist titles via video to booksellers. Besides forging important connections with publishers and their reps, attending booksellers get to discover new titles to add to their store shelves and earn 10 B3! points. The following industry folks presented: Jacqueline Jarik of Agate Publishing, Ellen Zielinski Whitfield of JKS Communications, and Jon Sealy of Haywire Press. 

Tags: publisher picks

Permalink | Comments (0)
Posted By Linda-Marie Barrett, Monday, September 9, 2019

Pajama Party on Friday, September 13 at 10PM at Sparks After Hours!

You heard it right-we're hosting a milk & cookies (and Kahlua and Baileys) party and silent reading gathering on Friday night, to ease us into the wee hours–in community, in pajamas. Don't forget to pack some pretty cool jammies (and slippers). Social media opportunities abound, and a lot of fun, too. Hope to see you there! Check the SIBA show app for location.

Tags: #siba19

Permalink | Comments (0)
Posted By Linda-Marie Barrett, Monday, September 9, 2019

The Daughters of Jackie Robinson & George Wallace In Conversation with Katheryn Russell-Brown: Friday, September 13, 6PM




Don't miss this historic conversation between Sharon Robinson and Peggy Wallace Kennedy in conversation with Katheryn Russell-Brown. This event is one of the highlights of #SIBA19 and we want you to be part of it.




Sharon Robinson is the daughter of Jackie Robinson, a legendary baseball player and civil rights activist who broke the color barrier in Major League Baseball. Her new book, Child of the Dream: A Memoir of 1963, focuses on the year George Wallace declared "segregation now, segregation tomorrow, segregation forever" in his inauguration as governor of Alabama. This incredible year of her life, when she was 13, involved her family hosting fundraisers for Martin Luther King, Jr. in their Connecticut home, witnessing her father offering support and advice to other civil rights activists, and attending the March on Washington for Freedom and Jobs. At the same time, Sharon Robinson was dealing with being one of the only black children in her wealthy neighborhood, and her own role in the fight for equality.




Peggy Wallace Kennedy is the daughter of George Wallace. In the summer of 1963, she was a young girl watching her father stand in a schoolhouse door as he tried to block two African-American students from entering the University of Alabama. This man, former governor of Alabama and presidential candidate George Wallace, was notorious for his hateful rhetoric and his political stunts. But he was also a larger-than-life father to young Peggy, who was taught to smile, sit straight, and not speak up as her father took to the political stage. At the end of his life, Wallace came to renounce his views, although he could never attempt to fully repair the damage he caused. But Peggy, after her own political awakening, dedicated her life to spreading the new Wallace message-one of peace and compassion. In her new memoir, The Broken Road, Kennedy looks back on the politics of her youth and attempts to reconcile her adored father with the man who symbolized racism.

Katheryn Russell-Brown is the author of

A Voice Named Aretha

, a picture book biography for young readers about music icon Aretha Franklin, the first woman inducted into the Rock & Roll Hall of Fame. Raised in a house full of talking and singing, Aretha learned the values that would carry her through life--from her church choir in Detroit to stages across the world. When she moved to New York City to start her career, it took years of hard work before she had a hit song. In the turbulent 1960s, she sang about "Respect" and refused to perform before segregated audiences.

Tags: #siba19

Permalink | Comments (0)
Posted By Linda-Marie Barrett, Friday, September 6, 2019

One of the highlights for many booksellers at our Discovery Show is the Education Track. Booksellers and industry experts share their best practices, with room for Q & A to address individual store concerns. This year offers a rich variety of sessions of interest to buyers, owners and managers, and frontline booksellers. Because you can't be everywhere at the same time, we're recording many of them for later viewing. Handouts will be available through our Peer Brain Trust after the show.
Here are Education Sessions on Friday to attend or check out later:
9AM: Ingram Insights
Join Ingram as they take a deep dive into their exclusive indie programs, like Booklove and Indie Vault, and explore their latest ipage features. Learn more about the hottest titles from their distribution partners, and also learn how to self-publish like a pro from the Ingram Spark team.
9AM: Are you working "on" your business or just working "in" it?
(For owners and managers/Advanced session).
Whether you have employees or not, the only way to reliably grow your business is to develop systems that let you slowly free up your time from working "in" your business to working "on" it. Systems range from simple documentation so you can delegate work to productivity tools to automation technologies. Led by Shane Gottwals, owner of Gottwals Books, and Jill Hendrix, owner of Fiction Addiction
10AM: Independent Bookstore Day: Celebrate with Success
(IBD) has grown from a handful of bookstores in California to a national celebration involving over 575 stores and, in some cases, city wide celebrations. Participating bookstores see an increase in sales, increased foot traffic and increased brand awareness. This session will offer attendees an overview of the program and tips from booksellers who have figured out how to make the most of IBD. Panelists will offer information on how to order and make the most of the IBD exclusive merchandise; how to organize and publicize your store's party to bring people into your store; and how to use social media strategically to increase sales and community participation. Join ABA staff and IBD superstars for this not to be missed conversation.
11AM: Rewarding Returns
Keep your inventory fresh, your shipping costs down, and your credits flowing with best practices in your returns department. Learn from two veteran booksellers on their successful approaches, and from a publisher rep who will discuss returns from the publisher perspective. Panelists are Doug Robinson, co-owner of Eagle Eye Book Shop, Donna Paz Kaufman, partner of The Bookstore Training Group of Paz & Associates, and co-owner of Story and Song Bookstore, and Leslie Jobson, Manager of Field Sales at the Ingram Content Group
4PM: The Art of the Pitch – Handselling Books to Customers

Listening to customers, discerning their needs, and suggesting the best match is an art form that, when mastered, results in bigger and better sales. As we head into the biggest retail season of the year, what better time to listen to these veterans share their tips and tricks to profitably connect with your customers? This session is for new booksellers learning the ropes, and veterans who seek a fresh look at handselling. Panelists are Doni Kay, sales representative at Penguin Young Readers, Angie Tally, children's buyer at The Country Bookshop, and Pete Mock, book buyer at McIntyre's Books.




4PM: Romancing the Indie Bookstore

Panelists will discuss how independent bookstores can bring in new readers and engage current readers in a new way through new or expanded romance sections. The growing diversity of romance novels and the way they are packaged in trade paperback format and marketed to appeal to both a younger and broader audience creates an opportunity for independent bookstores. Panelists are Cindy Hwang, Vice President and Editorial Director (PRH), Kelly Justice, Fountain Bookstore, and Erin Galloway, Deputy Publicity Director (PRH).

Tags: #si Bookseller education

Permalink | Comments (0)
Posted By Linda-Marie Barrett, Thursday, September 5, 2019

Margaret Lane, VP of Retail Sales, offers the following update for indie booksellers:

"Due to high volumes of customer returns, the last of the returns received were just recently completed. The accounts receivable reps worked tirelessly throughout August to collect final payments and close accounts. There are still many bookstores that owe Baker & Taylor money and the team will continue to work with them. There is also a subset of accounts who have a credit balance.

For customers with a credit balance, the refund process is currently taking longer than expected. The remaining AR team is working through the backlog and expect to process all refund requests from July, August, and September over the next couple weeks so that all refund requests are completed and mailed within 5 weeks or less. As the backlog is cleared, refunds should go back to a 2-3 week turnaround time. Refunds cannot be processed without a proper W-9 on file and Baker & Taylor refund form signed by the owner. It is not possible to automatically issue refunds on credit balance accounts or issue refunds back to credit cards or wires."

If you are awaiting a refund or have questions about the timeline for being issued a refund, please contact dl-cfs@baker-taylor.com or call 800-340-5370.

Tags: Baker & Taylor

Permalink | Comments (0)
Posted By Nicki Leone, Wednesday, September 4, 2019

John Cavalier, of Cavalier House Books in Denham Springs, Louisiana, has been elected to the Board of Directors of the Southern Independent Booksellers Alliance. His term is from 2020-2023.

John Cavalier is the co-owner of Cavalier House Books and the Looziana Book Co. in Denham Springs, Louisiana, both of which he owns and operates with his wife, Michelle. Cavalier House Books is a general interest new and used store specializing in large school / institutional orders and school book fairs. Looziana Book Co. is a regional wholesaler / distributor of books that share the history and culture of Louisiana. John is very active in his community and serves as community organizer for Denham Springs' flood recovery efforts as well as serving on the board of the Denham Springs Merchants Association and the Livingston Parish Small Business Council. John is a staunch advocate for independent business, distributed economies, emergency preparedness and climate resiliency. The top industry priorities that he hopes to share with his colleagues and the SIBA board are the shared imperative for emergency preparation and resiliency in our businesses and communities, our need for an omni-channel approach to generating sales through technology as well as the need to encourage new business models across the industry.


This post has not been tagged.

Permalink | Comments (0)
Posted By Linda-Marie Barrett, Wednesday, September 4, 2019

Beloved South Carolina author Dorothea (Dottie) Benton Frank died Monday after a brief illness. A native of Sullivan's Island in South Carolina, she divided her time between the Lowcountry of South Carolina and New Jersey. Her debut novel, Sullivan's Island, was a New York Times bestseller, as were her subsequent novels, including her latest, Queen Bee, which marked a return to the setting of her first novel.




Dottie Frank was a favorite among SIBA booksellers and their customers, and a familiar face to many as she toured her books and attended SIBA's Discovery Shows. Jill Hendrix, owner of Fiction Addiction in Greenville, SC shares, "Dottie Frank was a South Carolina treasure. She was as funny as a stand-up comedienne in person, yet her books could move you to tears while transporting you to a magical Carolina landscape. She will be deeply missed by readers and booksellers alike. Our hearts go out to her family and friends."


Author Patti Callahan Henry praises her friend's legacy, "Dottie Frank was a bright light and powerful force of life; she made us all feel part of something bigger. Her fearlessness, her laugh, her smile and her wealth of stories will be missed more than can be described. She was tender and fierce - a rare and beautiful combination. Her stories were the same. When she loved, she loved fully and she grabbed life by the handfuls!"

Carrie Feron, Executive Editor, SVP of William Morrow, says of Dottie, with whom she worked, "A lot of what I can think of to say is so trite and run of the mill, and Dottie was never either of those things. She was as fierce as a hurricane and as generous a soul as you could find. And I think that fierceness and generosity came through in every page of her writing. But most of all she was an incredibly loyal friend, and she was incredibly loyal to her fans. She was really ailing on her last tour, but she soldiered on, often doing 2 events a day. She was remarkable. I'm not surprised that she hit the New York Times list with her very first book as she never did anything half measure. Everything she did was done fearlessly, aiming for the top. And she made everything she did so well look so effortless."

Tags: Dorothea Benton Frank

Permalink | Comments (0)
Posted By Nicki Leone, Tuesday, September 3, 2019
Updated: Monday, September 2, 2019
FOR IMMEDIATE RELEASE
September 3, 2019

SIBA EXECUTIVE DIRECTOR TO RETIRE AFTER 30 YEARS;
SEARCH ANNOUNCED FOR SUCCESSOR

The Southern Independent Booksellers Alliance announced today, September 3, that Executive Director Wanda Jewell will retire in June 2020. Wanda says that "Serving as SIBA's executive director for the past 30 years has been the honor of my life."

"I am so proud of all we have accomplished together," Wanda said in a letter to core members. "SIBA is seen as forward-looking, innovative, and smart – an organization willing to take risks without being risky. I treasure the reputation we have earned."

SIBA president Kimberly Daniels Taws recently shared the Board's heartfelt thanks to Jewell, saying "Wanda ushered Southern booksellers into the digital age working tirelessly to give everyone the skills to thrive. Her 'try anything' attitude has led to fun, silly times, but mostly to great innovations including the board's adoption of policy governance. We are grateful for all that Wanda has given SIBA. She has epitomized the heart of the organization by her energy, dedication, passion and creative nature."

Taws highlighted some of Wanda's many accomplishments over her three decades of work at SIBA in a letter to the membership and outlined the upcoming search process. The board has hired The Nexus Institute principal Nanette Blandin to help begin the search. "Nanette is highly recommended by those who have worked with her at the American Booksellers Association in the past. In 2014; she led the search for the ABA's Chief Financial Officer position and, in 2018, she was the outside consultant to ABA's Governance Review Committee which was tasked with evaluating the effectiveness of ABA's governance and making recommendations for improvement." says Taws in her letter. The board has set up ample time for SIBA members to give feedback at the upcoming Discovery Show in Spartanburg and will be naming a Search Committee within the month.

Questions about the search can be directed to Kimberly at kimberlyddaniels@gmail.com or Nanette at nblandin@thenexusinstitute.com

This post has not been tagged.

Permalink | Comments (0)