News you can use from the land of SIBA!
Top tags:
Edelweiss
#siba18
booksellers
B3! webinars
okra picks
education
southern book prize
binc
galleys and giveaways
Bookseller education
bookseller interview
bookselling
eurekasiba
lady banks bookshelf
#siba19
authors
exhibitor listings
holiday catalog
SIBA
siba member hub
BEA
#okrapicks
conroy legacy award
scholarship
trade show
b3!
Baker & Taylor
brilliant booksellers
discovery show
events
Posted By Nicki Leone, Wednesday, April 25, 2018

THE BOOKS YOUR COLLEAGUES ARE TALKING ABOUT
Submitted this week on Edelweiss+ using the "send to SIBA" option. Thanks to Avid Bookshop, Bookmiser, Fiction Addiction, Fountain Bookstore, Malaprop's Bookstore/Cafe, McIntyre's Books, Page & Palette, Quail Ridge Books, and The Story Shop.

9781635830187 The Girl and the Grove 5/8/2018
"the most heartwarming read of the year!"

9781594634925 The Art of Gathering 5/15/2018
"A fabulous and unusual take on the art of gathering -- whether for business or for purely social reasons."

9781492656623 Furyborn 5/22/2018
"full of my favorite kind of character- strong, stubborn, and super-flawed."

9780316392389 Calypso 5/29/2018
"Reading these new stories was like catching up with an old friend."

9780525521228 Clock Dance 7/10/2018
"readable comfort food that reminds us it is not only possible to make a new way in life, but it's never too late."

9781524733377 The Price You Pay 7/10/2018
"A smart, brash carnival ride with no brakes"

9781984822475 Instantly Southern 11/6/2018
"I can tell you I will be living off this book once it comes out. Delicious! "

If your store does not have an Edelweiss+ account and need help setting one up, contact Linda-Marie

Tags: Edelweiss

Permalink | Comments (0)
Posted By Wanda Jewell, Wednesday, April 25, 2018

The New York Times Best-Seller Lists, posted on the web on Wednesday nights and published every Sunday in the print Book Review, reflect sales reported by vendors offering a wide range of general interest titles. The sales venues for print books include independent book retailers; national, regional and local chains; online and multimedia entertainment retailers; supermarkets, university, gift and discount department stores; and newsstands.

It's increasingly important for independent booksellers to make their voices heard on a national level. Please, demonstrate the importance of the indie sales channel by reporting your sales to this important national outlet for book news.

If you do not yet report your sales to the New York Times, you can submit a request for an application at

https://bestsellers.nytimes.com/newstoreapp

.

If accepted, you would be expected to send your confidential report with sales from the previous Sunday-to-Saturday period by noon on Tuesday Eastern time each week.

Reporting stores receive the following:

    Every Tuesday, you'll receive an email letting you know what titles will be covered in the Book Review that weekend, giving you advance notice to order these titles for your loyal readers.

    The Times Digest with the pdf containing the Best-Seller Lists hours before they appear online and 10 days before they are listed in the print Book Review.

    A complimentary copy of the printed Book Review sent directly to your store.

Tags: booksellers bookselling brilliant booksellers education events

Permalink | Comments (0)
Posted By Linda-Marie Barrett, Wednesday, April 25, 2018
Updated: Tuesday, April 24, 2018
SIBA booksellers who attended Maribeth Pelly's webinar "How to Prepare a Press Kit for your Store" are now working on creating or retooling their store press kits in advance of trips to Book Expo. Pelly, the event planner for Booktowne (NJ) and a professional marketing consultant, live-critiqued eight press kits from small and large stores with different approaches to their events programming. Pelly noted SIBA-member stores tend to focus on their story and place in their community, which is very positive. However, she emphasized the importance of including an up-to-date grid, something lacking in most press kits critiqued, showing numbers for attendees, venue seating, and books sold at successful author events. Pelly's Easy Press Kit Checklist and Press Kit Template are now available in SIBA's Peer Brain Trust under "Working with Publishers." Pelly's next webinar with SIBA is How to Pitch Your Store to Publicists on Thursday, May 24 at 2PM. Attendees will learn how to have productive conversations with publishers at Book Expo's Speed Dating, and to stay on publishers' radar all year long. Please sign up to join us!

A recording of Pelly's Press Kit webinar will be available soon. Booksellers who attended shared the following:

"It helped me de-clutter and focus on what is essential...It was very helpful to take notes and listen to her responses and critiques; her criticisms of all of the different press kits were the best part as she allowed her honest reactions and thought processes to come through rather than just leaving us to rely on her tip sheet...We're putting direct input from the webinar onto the page!" --John Cavalier, Owner of Cavalier House Books

"Having our newly minted press release critiqued by Maribeth was affirming. She thoroughly explained the rationale behind the advice she gave us for changes and helped me see how well we were and weren't communicating our strengths. Maribeth offers fresh eyes combined with real focus on the appropriate goals for each element of a press kit." --Adah Fitzgerald, Owner of Main Street Books

"I enjoyed seeing what everyone else does and seeing the examples...I am planning on attending the next one and think it will be a great build on the previous material. I did make a quick reference numbers sheet which was something we were lacking. I have since shared with publicists and reps so hopefully will see some traction from that!"

--Jamie Rogers Southern, Operations Director of Bookmarks

"Avid definitely benefited from having our press kit reviewed by Maribeth. It was great to hear what we were doing right, and things we could improve upon. It was definitely worth my time to attend the webinar." --Rachel Watkins, Communications Director of Avid Bookshop

"The press kit webinar was so helpful. We learned so much and hope to implement what we learned very soon. The most helpful part was just being able to wrap our minds around what a press kit actually is, and what that consists of. The examples were phenomenal. Walking through what publishers look for and other things that give you a leg up when talking with publishers was an eye opener in the best way. We're still babies at this, so we really appreciate the time and effort y'all put in to this presentation." --Lauren Brown, Assistant Manager of The Story Shop

"I got a whole lot out of it. I will be designing the [press kit] solely off what I have learned and it helped us out a whole lot. I am so glad I got to be a part of it."--Jamille Christman, Marketing Director of of Eagle Eye Book Shop

"As quickly as we move past IBD, I will be using the template, and the copious notes I took during the presentation to design my very first store press kit. I found the evaluations of other bookstore press kits super helpful, as I am a visual learner. I will fashion mine according to the best examples Maribeth pointed out, and look forward to shopping it at BOOK EXPO."--Star Lowe, Owner of Star Line Books

Tags: b3! webinars booksellers bookselling education Peer Brain Trust

Permalink | Comments (0)
Posted By Wanda Jewell, Tuesday, April 24, 2018

Over 80% of SIBA's bookstore members report to the New York Times Bestseller List, review books on Edelweiss, submitting to IndieNext, publishers, and SIBA plus maintain an extensive local media list. Over 90% report to the ABA Indie Bestseller List.

Combined our southern bookstores support over 1100 book clubs across the south reaching thousands of southern readers. The themes for these book clubs run the gamut and include:  Adult, Children, YA, YA for adults, Signed 1st Edition Clubs, Teen, Black Feminist Fiction, Sci Fi, Political, Mystery, Classic, Literary Fiction, Historical Fiction, International Literature, Women's Voices, "Monday Morning", Romance, Spanish, Small Press, Social Justice and many more.

SIBA stores combined have over 500,000 Facebook friends, over 300,000 Instagram, and over 200,000 Twitter followers.  In addition, SIBA and her stores email nearly 500,000 readers regularly. SIBA's social network reach is 22,000 on Facebook, 5000 on Twitter, and 1000 on Instagram making the total reach of SIBA and her stores well over one million!

Over 60% of SIBA bookstores attend the SIBA Discovery Show sending more and more booksellers every year increasing attendance by 10% on average since 2014.

We can carry this momentum forward into the future and imagine a day where we determine to send a message out to our million+ southern readers!

 

Tags: #siba18 booksellers brilliant booksellers events read this! SIBA social media trade show trade shows

Permalink | Comments (0)
Posted By Nicki Leone, Thursday, April 19, 2018

OKRA PICKS NEWSLETTER
Sign up deadline is May 1
"Makes me want to read so many books you review. Better than Bookpage! Love my local bookseller!" -- a Midtown Reader customer on their Okra Picks Newsletter
Inspired by the success of the Shelf Awareness for Readers concept, the Okra Picks Newsletter is exactly what it sounds like -- a newsletter featuring the current season's Okra Picks, branded to your store and sent to your store's customers, with links back to your website for purchase.

Tags: okra picks

Permalink | Comments (0)
Posted By Nicki Leone, Thursday, April 19, 2018

The 2018 Southern Book Prize Finalists Announced
(Asheville, NC) – Southern independent booksellers have cast their votes for the Finalists for the 2018 Southern Book Prize. Thirty titles across eight different categories have been selected as representing the best in Southern literature. Prize categories are determined by the publisher-submitted BISAC categories of the 100+ titles originally nominated for the Southern Book Prize.

"This is a great list of books," commented Wanda Jewell, Executive Director of the Southern Independent Booksellers Alliance. "It shows the wide range and depth of Southern literature."

Finalists go to juried panels of booksellers who will then decide on the winners in each category. Winners will be announced on July 4, "Independents Day."

2018 Southern Book Prize Finalists

FICTION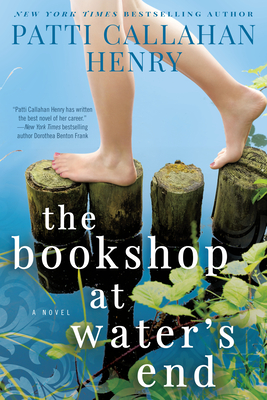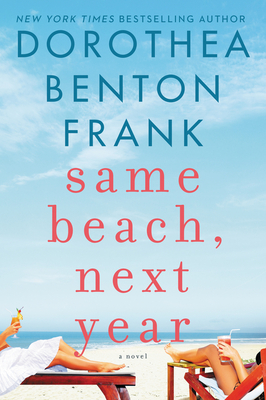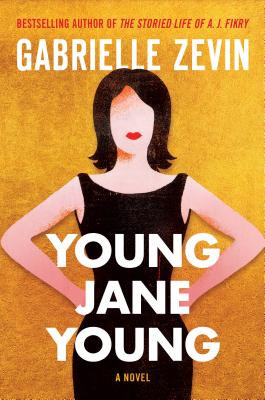 Women and Family
The Bookshop at Water's End | Henry, Patti Callahan | Berkley Books | 9780399583117
Same Beach, Next Year | Frank, Dorothea Benton | William Morrow & Company | 9780062390783
Young Jane Young | Zevin, Gabrielle | Algonquin Books | 9781616205041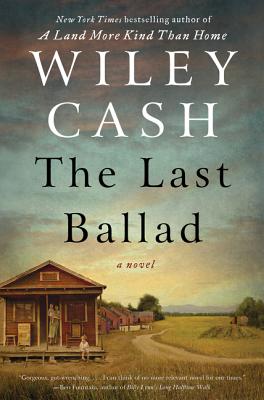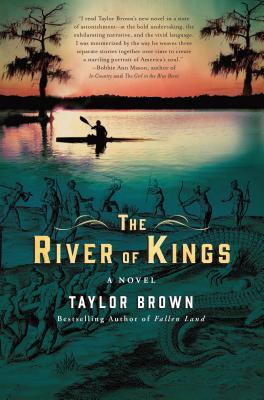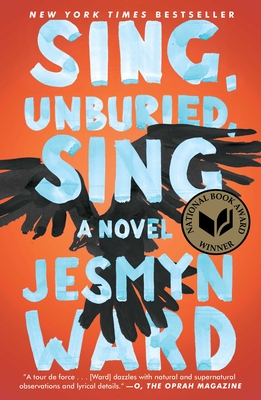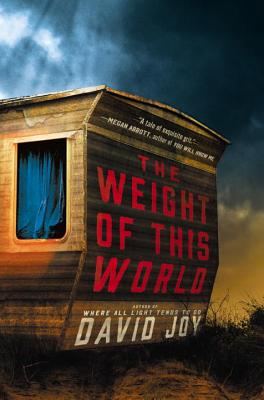 Literary
The Last Ballad | Cash, Wiley | William Morrow & Company | 9780062313119
The River of Kings | Brown, Taylor | St. Martin's Press | 9781250111753
Sing, Unburied, Sing | Ward, Jesmyn | Scribner Book Company | 9781501126062
The Weight of This World | Joy, David | G.P. Putnam's Sons | 9780399173110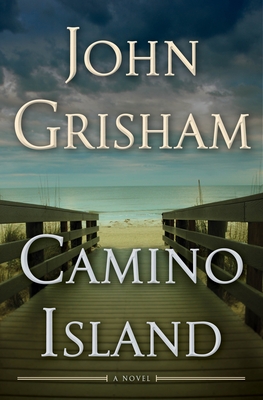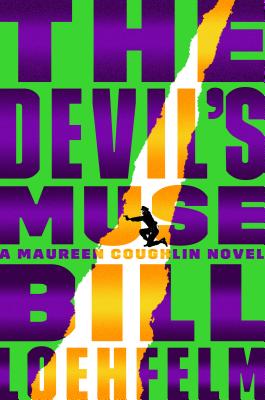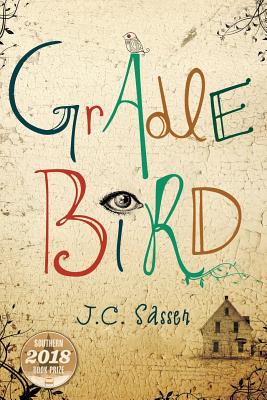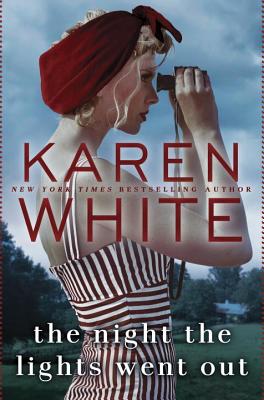 Mystery, Thriller, and Suspense
Camino Island | Grisham, John | Doubleday Books | 9780385543026
The Devil's Muse | Loehfelm, Bill | Sarah Crichton Books | 9780374279776
Gradle Bird | Sasser, J C | Koehler Books | 9781633932630
The Night the Lights Went Out | White, Karen | Berkley Books | 9780451488381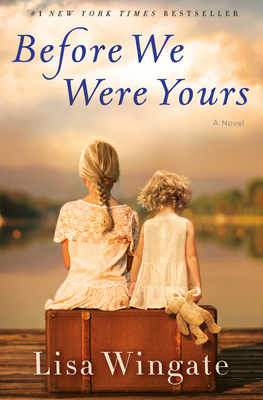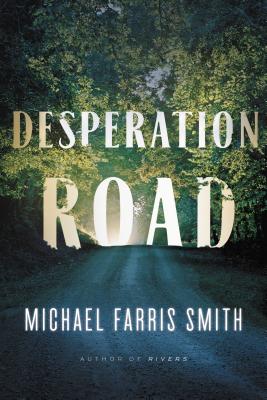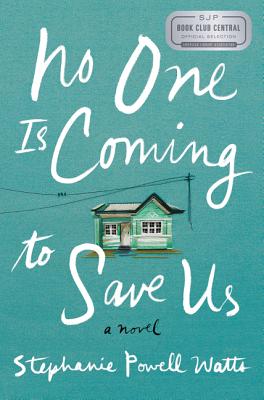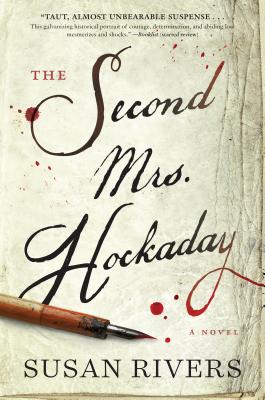 Southern Fiction
Before We Were Yours | Wingate, Lisa | Ballantine Books | 9780425284681
Desperation Road | Smith, Michael Farris | Lee Boudreaux Books | 9780316353038
No One Is Coming to Save Us | Watts, Stephanie Powell | Ecco Press | 9780062472984
The Second Mrs. Hockaday | Rivers, Susan | Algonquin Books | 9781616205812

CHILDREN'S & JUVENILE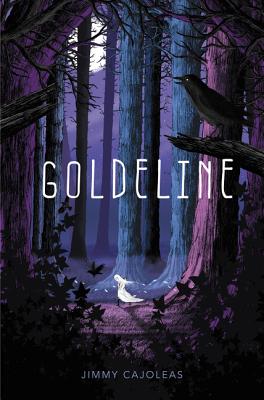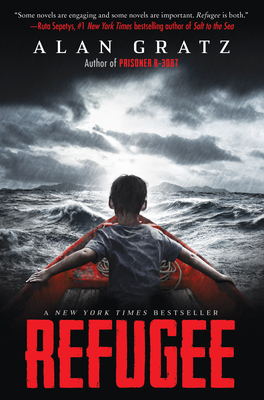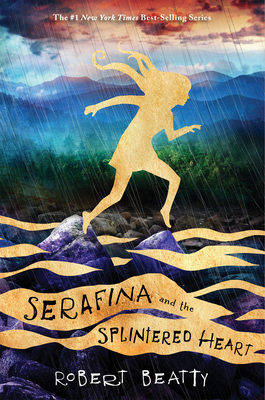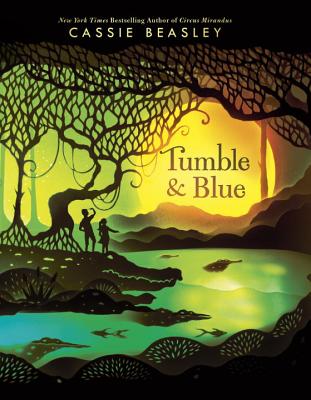 Juvenile Fiction
Goldeline | Cajoleas, Jimmy | HarperCollins | 9780062498755
Refugee | Gratz, Alan | Scholastic Press | 9780545880831
Serafina and the Splintered Heart (Serafina Book 3) | Beatty, Robert | Disney-Hyperion | 9781484775042
Tumble & Blue | Beasley, Cassie | Dial Books | 9780525428442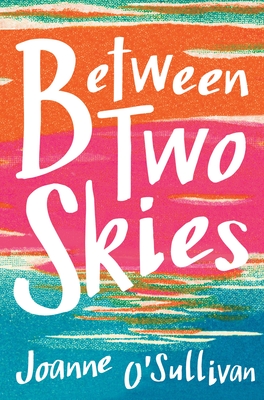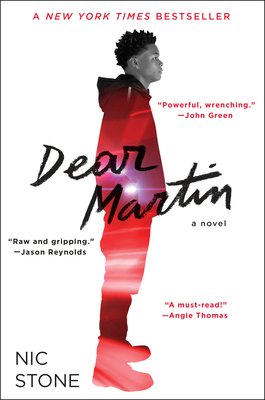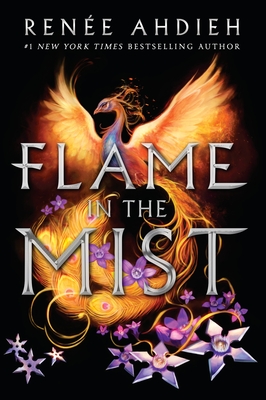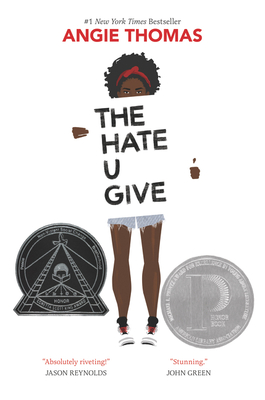 Young Adult
Between Two Skies | O'Sullivan, Joanne | Candlewick Press (MA) | 9780763690342
Dear Martin | Stone, Nic | Crown Books for Young Readers | 9781101939499
Flame in the Mist | Ahdieh, Renee | G.P. Putnam's Sons Books for Young Readers | 9780399171635
The Hate U Give | Thomas, Angie | Balzer & Bray/Harperteen | 9780062498533

NONFICTION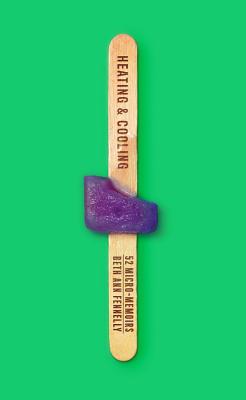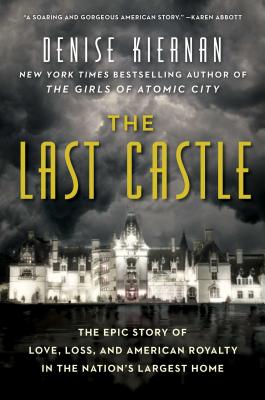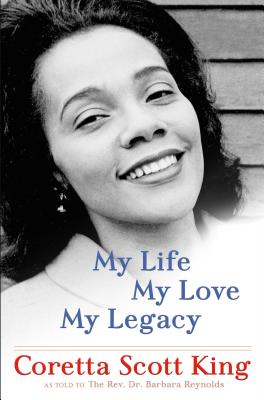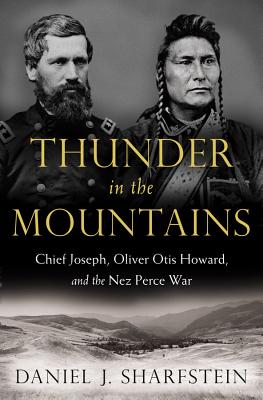 Biography and History
Heating & Cooling: 52 Micro-Memoirs | Fennelly, Beth Ann | W. W. Norton & Company | 9780393609479
The Last Castle: The Epic Story of Love, Loss, and American Royalty in the Nation's Largest Home | Kiernan, Denise | Touchstone Books | 9781476794044
My Life, My Love, My Legacy | King, Coretta Scott ; Reynolds, Barbara | Henry Holt & Company | 9781627795982
Thunder in the Mountains: Chief Joseph, Oliver Otis Howard, and the Nez Perce War | Sharfstein, Daniel J | W. W. Norton & Company | 9780393239416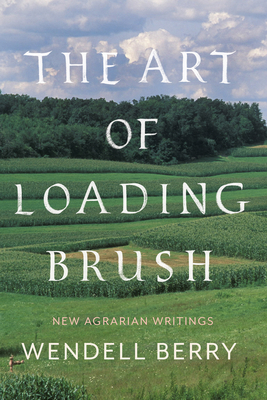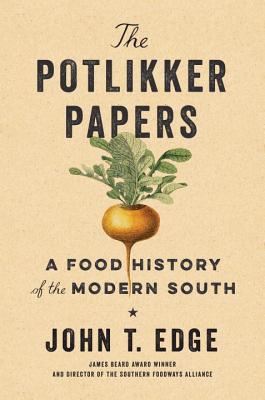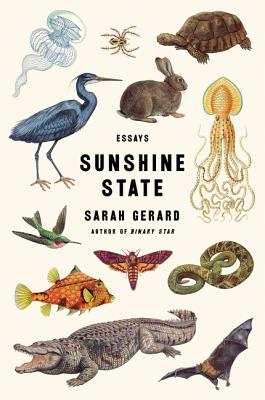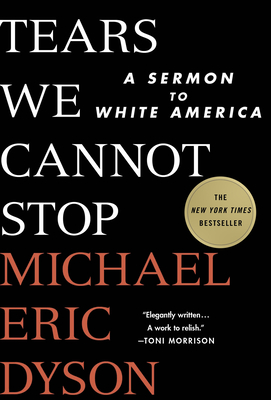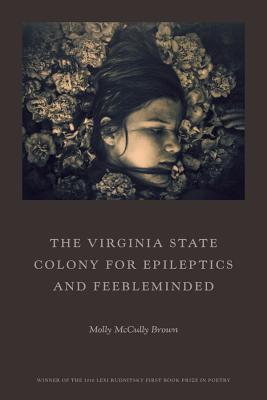 Nonfiction
The Art of Loading Brush: New Agrarian Writings | Berry, Wendell | Counterpoint LLC | 9781619020382
The Potlikker Papers: A Food History of the Modern South | Edge, John T | Penguin Press | 9781594206559
The Sunshine State: Essays | Gerard, Sarah | Harper Perennial | 9780062434876
Tears We Cannot Stop: A Sermon to White America | Dyson, Michael Eric | St. Martin's Press | 9781250135995
The Virginia State Colony for Epileptics and Feebleminded: Poems | Brown, Molly McCully | Persea Books | 9780892554782   


For more information about the Southern Book Prize, visit
The Southern Book Prize at AuthorsRoundtheSouth.com

Tags: southern book prize

Permalink | Comments (0)
Posted By Nicki Leone, Monday, April 16, 2018

THE BOOKS YOUR COLLEAGUES ARE TALKING ABOUT
Submitted this week on Edelweiss+ using the "send to SIBA" option. Thanks to Avid Bookshop, Books & Books, The Country Book Shop, Fiction Addiction, Fountain Bookstore, Malaprop's Bookstore/Cafe, Novel., Parnassus, Quail Ridge Books, and The Story Shop.
**Don't forget to sign up for the upcoming webinar on Edelweiss next week!:
B3! WEBINAR: 

GET

 YOUR EDELWEISS ON!
April 25 at 2PM: Getting your Staff on Edelweiss  with Jill Hendrix. Join Jill Hendrix of Fiction Addiction to learn how to use Edelweiss for reviews, requesting ARCs, author event proposals, etc., plus instruction on creating tags and filters to share with staff. Edelweiss is a wealth of information on the books your customers want.  And it is a wonderful way to get your store on the radar of many publishers.  Plus SIBA has her own share button where booksellers can let us know which books they love.  Earn B3! credit by attending the webinar and using Edelweiss to let us know about your fave titles.  RSVP with lindamarie@sibaweb.com.

 

9780374158378 The Electric Woman 5/1/2018
" Her memoir of her time on the road for a season as a performer in the last traveling sideshow is more than a documentary of a freak show. It is the story of a daughter coming to terms with the woman her mother was."

9780316556347 Circe 4/10/2018
"I think I now have a crush on Daedalus."

9780763693558 Alma and How She Got Her Name 4/10/2018
"a great introduction to family history or just a lovely way to dive into the deep stories behind everyday things ( like a child's name!)."

9780143133124 The Ruin 7/3/2018
"The complex plot, the seamless intertwining of stories and the dogged determination of Cormac to find the truth takes this superb crime novel on a great journey through Ireland, and on a roller coaster ride of suspense."

9781594634925 The Art of Gathering 5/15/2018
"This book is great for the business leader, the casual dinner party host, or the person who dreams of having deeper connections with the community around them."

9780525520139 Cherry 8/14/2018
" A sparse, unflinching look at war, addiction, crime, and desperation that -- impossibly -- also happens to be hopelessly romantic and caustically funny. "

9780735221314 A Terrible Country 7/10/2018
"part immersive travel guide, part cultural commentary (on both Russia and the US), and part coming of age/family novel with socialist revolutionaries and hockey. I loved it."

9780735231702 The Creature of the Pines 4/10/2018
"Constantly laughing out loud, with wonderful and colorful characters, it makes for a great read aloud. Pick it up as soon as you can, especially if you have elementary and middle grade boys!"

If your store does not have an Edelweiss+ account and need help setting one up, contact Linda-Marie

Tags: Edelweiss

Permalink | Comments (0)
Posted By Nicki Leone, Thursday, April 12, 2018

THE BOOKS YOUR COLLEAGUES ARE TALKING ABOUT
Submitted this week on Edelweiss+ using the "send to SIBA" option. Thanks to Avid Bookshop, Bookmiser, The Country Book Shop, Downtown Books, Fiction Addiction, Flyleaf Books, Malaprop's Bookstore/Cafe, McIntyre's Fine Books, Octavia Books, Page 158 Books, Quail Ridge Books, and The Story Shop.

9780525515210 The Boy, the Bird, and the Coffin Maker 5/15/2018
"If the story doesn't pull you in (which would be difficult), then the artwork will!"

9780399557385 Smack Dab in the Middle of Maybe 7/10/2018
"A sweet, clever, standalone adventure story with an art history/mystery twist thrown in for good measure, Smack Dab in the Middle of Maybe should be smack dab on the top of the summer reading stack."

9780385542012 The Secret Token 6/5/2018
" I already know this is going to be my number one non-fiction/history pick for summer 2018."

9780525522119 My Year of Rest and Relaxation 7/10/2018
" Reading this novel feels something akin to watching a slow motion car wreck or seeing something that you know you're not supposed to be seeing. Grotesque and unsettling, but also magnificent and beautiful."

If your store does not have an Edelweiss+ account and need help setting one up, contact Linda-Marie.

Tags: Edelweiss

Permalink | Comments (0)
Posted By Nicki Leone, Thursday, April 12, 2018


Read This Next! Looking forward to a spring filled with great books!
With the onset of spring comes a whole new kind of recommended reading from Southern Indie Booksellers: Read This Next! Published seasonally, Read This Next! is a collection of new and forthcoming books that Southern Indie Booksellers are particularly excited about, representing the wide and varied range of indie bookseller tastes: Fiction, nonfiction, fantasy, free verse!
Information and resources for for Booksellers
Read This, Books with Street Cred
---
Read These Next: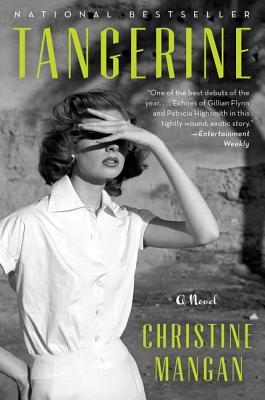 Tangerine by Christine Mangan
Ecco Press | 9780062686664 | April 2018
"Take nothing for granted in this debut that is more than the sum of its influences." — Olga Onal, Bookmiser, Marietta, GA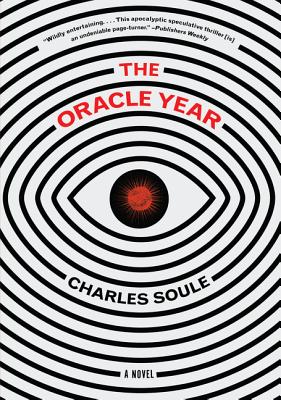 The Oracle Year by Charles Soule
Harper Perennial | 9780062686633 | April 2018
"A beautiful study on the interconnected nature of life on planet Earth and a thoughtful funny look at human foibles, especially those of the young." — Kelly Justice, Fountain Bookstore, Richmond, VA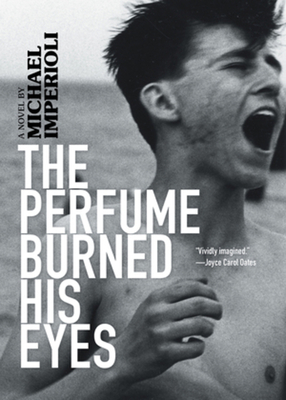 The Perfume Burned His Eyes by Michael Imperioli
Akashic Books | 9781617756207 | April 2018
"If you walk away from having read this book without feeling the deepest of empathy for teenagers and your own teenage self, you're just a stone, man." — Kelly Justice, Fountain Bookstore, Richmond, VA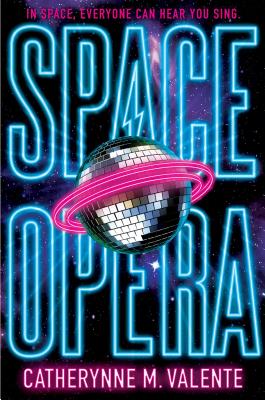 Space Opera by Catherynne M. Valente
Saga Press | 9781481497497 | April 2018
"I found myself sending entire pages to my friends" — Amber Brown, Quail Ridge Books, Raleigh, NC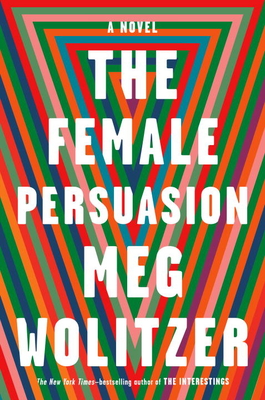 The Female Persuasion by Meg Wolitzer
Riverhead Books | 9781594488405 | April 2018
"I never could have anticipated this book, and now I can't imagine a world without it" — Megan Bell, Underground Books, Carrollton, GA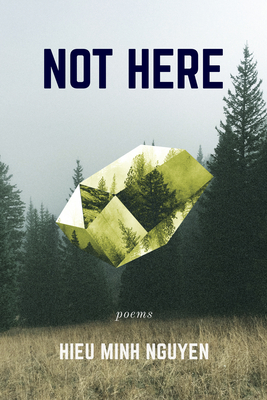 Not Here by Hieu Minh Nguyen
Coffee House Press | 9781566895095 | April 2018
". . . a brutally beautiful collection of poems that considers home, queerness, Vietnamese American identity, whiteness, trauma. It is imbued with a hungry wit, seeking belonging, seeking existence, seeking survival." — Elizabeth Willis, Avid Bookshop, Athens, GA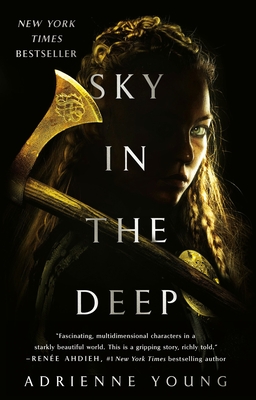 Sky in the Deep by Adrienne Young
Wednesday Books | 9781250168450 | April 2018
". . . above all, this is a novel about humanity and heart— and how it is in our nature, first, to love and accept our fellow man given only space and time." — Chrstina Russell, Books and Books, Coral Gables, FL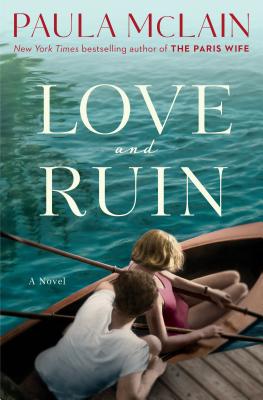 Love and Ruin by Paula McClain
Ballantine Books | 9781101967386 | May 2018
"This story captures the nuances of the relationship between Ernest Hemingway and his third wife, Martha Gellhorn . . . Beautifully written, we are given a intimate look at what brought them together and then what tore them apart." — Stephanie Crowe, Page and Palette, Fairhope, AL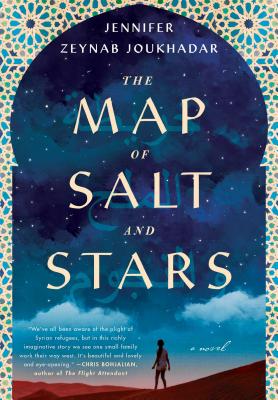 The Map of Salt and Stars by Jennifer Zeynab Joukhadar
Touchstone Books | 9781501169038 | May 2018
"There are parts that will make your heart stop and parts that will make it beat again." — Broche Fabian, Quail Ridge Books, Raleigh, NC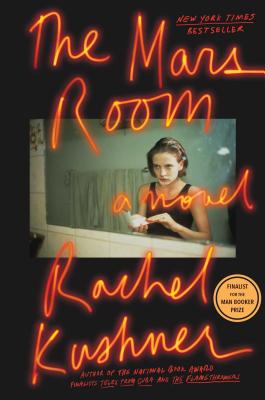 The Mars Room by Rachel Kushner
Scribner Book Company | 9781476756554 | May 2018
"Love the Kushner-esque devotion to grit, concrete, motors, and steely, sexy women." — Melanie McNair, Malaprop's Bookstore/Café, Asheville, NC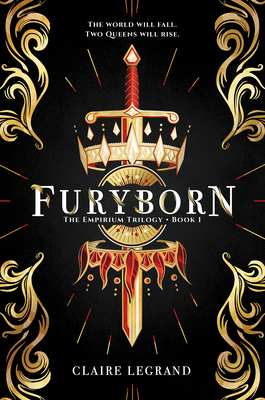 Furyborn by Claire Legrand
Sourcebooks | 9781492656623 | May 2018
"Wow! Grabs you from the opening scene in the book. Twists, turns, characters, action, world building, cool magic system, suspense, friendship, romance, costumes, threats, you name it."— Erin O'Neil, Page 158 Books, Wake Forest, NC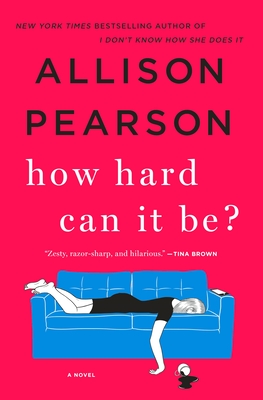 How Hard Can It Be? by Allison Pearson
St. Martin's Press | 9781250086082 | June 2018
"Her descriptions of her symptoms are hilarious, leaving me gasping with laughter, and at one point, "snort/laughing" wine through my nose." — Damita Nocton, The Country Bookshop, Southern Pines, NC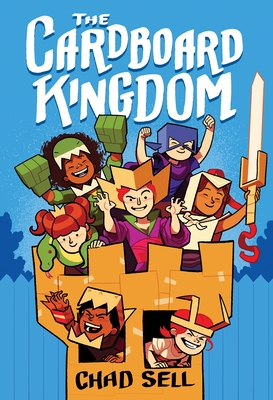 The Cardboard Kingdom by Chad Sell
Alfred A. Knopf | 9781524719371 | June 2018
"My 8-year-old daughter and 10-year-old son fight over who gets to read this book every day." — Melissa Oates, Fiction Addiction, Greenville, SC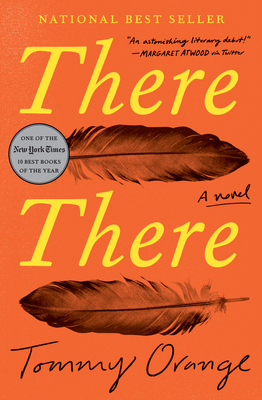 There There by Tommy Orange
Knopf Publishing Group | 9780525520375 | June 2018
"A magnificent and thunderous debut - Tommy Orange has announced himself as a powerful new voice in American letters." — Steve Iwanski, Turnrow Books, Greenwood, MS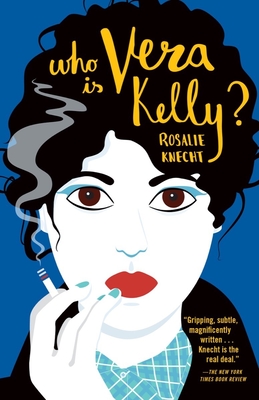 Who Is Vera Kelly? by Rosalie Knecht
Tin House Books | 9781947793019 | June 2018
"Finally, a female spy who's not a Mata Hari knock-off!" — Pete Mock, McIntyre's Books, Fearrington, NC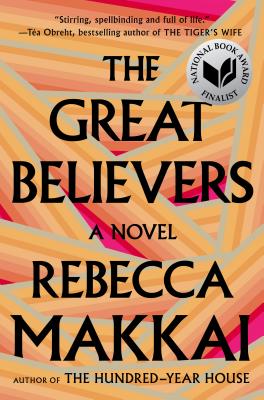 The Great Believers by Rebecca Makkai
Viking | 9780735223523 | June 2018

"The kind of book you make time for, the kind you cancel plans and turn your phone off for." — Tyler Goodson, Avid Bookshop, Athens, GA

Find more books to Read Next! at AuthorsRoundtheSouth.com/read-this

Permalink | Comments (0)
Posted By Nicki Leone, Thursday, April 12, 2018

Name: Sarah Pishko
Store and location: Prince Books, 109 E. Main Street, Norfolk, VA 23510
Number of years as a bookseller: 35!
Best part about being a bookseller?: First of all, the product always changes! I stole a line from Books & Books: "NEW YEAR. NEW BOOKS. NEW AUTHORS." Bookstore customers are always "interested and interesting." And, books are always in the news!
What book(s) are you reading?:Varina and Manhattan Beach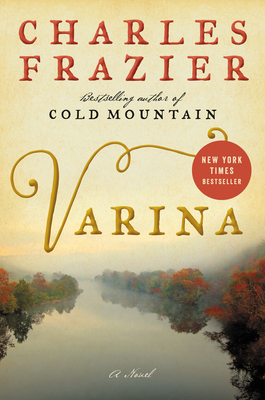 Favorite handsell of 2017: News of the World by Paulette Jiles. We all just thought it was a fresh, new story with a unique setting.
Best thing you did this year at your store: Doubled my inventory of greeting cards! Last April, after 3 years of heavy construction right across the street from me, the Hilton Norfolk The Main opened. It's a beautiful hotel with state of the art convention facilities and it's fronted in glass. The registration desk is on the second floor, and as one takes the escalator to the second floor, they have a great view of Prince Books. Most of my greeting cards were in front of the window. A month later, my card inventory was practically wiped out, so I summoned my greeting card rep, Richard Walters, purchased two new barrel-style card displays and greatly increased my card inventory. My greeting card sales have more than doubled since June 2017

Social Media Stats (FB likes, Twitter followers, etc) FB likes 1000

Top priority going into 2018: I have dropped the ball the last few years regarding reporting to ABACUS. I need to get back to it, and then study my financials.

Favorite SIBA programming benefit: Seeing my sales reps, and educational sessions.

What are some ways you work with your community?

Hmm I'm on the board of the DOWNTOWN NORFOLK COUNCIL, and part of it's VIBRANT SPACES COMMITTEE which was tasked a year ago to develop a marketplace for micro- or incubator retail businesses in a downtown space.I'm on the board of RETAIL ALLIANCE, and am on it's LEGISLATIVE COMMITTEE which monitors legislation that may affect the organization. With regard to legislation, The RETAIL ALLIANCE teamed up the RETAIL MERCHANTS ASSOCIATION, headquartered in Richmond, and formed the VIRGINIA RETAIL FEDERATION that lobbies for both retail organizations.I spent twenty years being a book reviewer for the annual book review contest put on by the FRIENDS OF THE NORFOLK PUBLIC LIBRARY. I have recently stepped in to take the place of an ill reviewer.Every winter I volunteer with my church's participation in NEST, Norfolk Emergency Shelter Team, a consortium of churches in the city who provide overnight shelter, dinner and breakfast to the homeless who arrive at the church doors.

Permalink | Comments (0)