News you can use from the land of SIBA!
Top tags:
Edelweiss
#siba18
B3! Webinars
booksellers
okra picks
southern book prize
education
#siba19
binc
Bookseller education
galleys and giveaways
bookseller interview
lady banks bookshelf
bookselling
eurekasiba
authors
exhibitor listings
holiday catalog
SIBA
siba member hub
BEA
conroy legacy award
#okrapicks
scholarship
trade show
b3!
Baker & Taylor
brilliant booksellers
Discovery Show
events
Posted By Linda-Marie Barrett, Tuesday, September 24, 2019

By Andrea Richardson, Bookseller/Assistant Buyer at Fountain Bookstore in Richmond, VA.

I had a wonderful time at #SIBA19 - the best part was meeting and connecting with fellow booksellers and authors, as well as our publishing reps that I hadn't been able to put a face to before SIBA. Another highlight of my time in SC (and I don't think I'm alone in this) was the lunch with Julie Murphy, Charlaine Harris, Akilah Hughes, Kim Jones, and Gilly Segal. They were so much fun and I am loving all of their books! I also really enjoyed the handselling seminar, where I learned several valuable tips that I'm excited to try out during my store shifts. I really feel like I've found my tribe in the bookselling world and I could not be happier to continue my journey in this amazing business! I am so grateful that I won a scholarship and can't wait to attend more events. Thanks to SIBA, ABA, Wanda, and everyone else that put together this event!

Tags: #siba19

Permalink | Comments (0)
Posted By Linda-Marie Barrett, Tuesday, September 24, 2019

By Carl Kranz, Operations Manager at Fountain Bookstore in Richmond, VA.
SIBA time is always one of my favorite times of the year, and in need of a bit of a motivator this year, the Discovery Show stepped up bigtime. Right off the bat, I was in with my runnin' buddies, and just seeing colleagues who have become some of my good friends for the first time in a while was rejuvenating in and of itself. But there's always more people to meet and more work to be done. A full schedule of panels and education sessions filled Friday and highlights for me included discussion on Independent Bookstore Day, returns, and updates Ingram has been working to benefit booksellers through iPage, as well as a panel on nonfiction (which I love).
The main difference though between this year and past years was that I seemed to take a more philosophical approach to learning about bookselling. This is harder to put a price on but is just as important as the analytical tools we work on. Both through the inspirational programming as well as conversations I had up and down the trade show floor, there seemed to be a theme with me about my purpose as a bookseller. How to use my influence to make my community better and then grow that influence. Two events stick out in this regard. The conversation between Sharon Robinson and Peggy Wallace Kennedy about the legacy of their fathers and coming to terms with those legacies and finding their own voices in it all, to promote racial healing and reconciliation. There was also Wiley Cash's speech at dinner on Friday night where he accepted the 2020 Pat Conroy Legacy Award. Cash spoke about how the right thing is typically the hard thing. We need to pull others up with us if we expect to get anywhere.
But it was also so much FUN, which we all need to stay inspired. The kickoff lunch on Friday with Julie Murphy, Akilah Hughes, Charlaine Harris, Kimberly Jones, and Gilly Segal was probably the most entertaining author meal I've ever been witness to. My face hurt from laughing so much! Every night went late for me, drinks with friends, passionate conversations, I couldn't help but be inspired by my colleagues. I also can't thank Hub City Press enough for playing wonderful hosts and their party on Saturday night was one I'll always remember, so many people we had to spill out onto the sidewalk. Ending the show with the Moveable Feast, I met a number of authors that I felt a connection to and I can't wait to read their books. It was a very proper sendoff. I was sad to leave but felt like I had lived an entire month in one weekend. Out of the three years I've been to the SIBA Discovery Show, this was easily the best experience I've had. The energy was vibrant and infectious and put a lot of life back into me as a bookseller.



Tags: #siba19

Permalink | Comments (1)
Posted By Nicki Leone, Thursday, September 19, 2019

Some of the reviews submitted this week on Edelweiss+ from your fellow SIBA booksellers. SIBA members earn B3! points for every review if they join the SIBA community on Edelweiss. Email nicki@sibaweb.com to be added.
9781501137570 The World That We Knew 9/24/2019
"An achingly gorgeous piece of work. Alice Hoffman takes the tired genre of WWII historical fiction and enlivens it with mysticism and spirituality. I wept, but more from the beauty of it all than from the gut-wrenching sadness." -- Lucy Stoltzfus, The Bookshelf, Thomasville, GA

9780062871992 I Can Make This Promise 10/1/2019
"This book has everything adult books have, only made chewable for middle graders. I loved it. The main character develops in the normal, healthy way a middle schooler would, as she gets to know more about her family and elders, loses a friend, grows her talent, and gets braces. The trust she has with her parents is shaken, but their relationship remains respectful, so that young readers are taught how to navigate growing up in a way that honors their parents. The brilliance of this book, though, is the mysterious family history that Edith uncovers, a topic that I knew nothing about. I learned so much reading this, and I think any kid would enjoy learning more about the Native American history in America, too. Overall, my new standard for middle grade literature. "-- Maria Sivils, M. Judson, booksellers and storytellers, Greenville, SC

9781524738174 The Beautiful 10/8/2019
"I'm left with so many questions, but mostly when can I get my hands on the next book? Yes, vampires have been done before and yes, vampires in New Orleans have been done before. This book managed to not feel tired though. Renee's characters are well-written and the story is lush. " -- Melissa Taylor, E. Shaver, booksellers, Savannah, GA

9780062899873 The Sacrament 12/3/2019
"A thoughtful, atmospheric, and quietly intense novel about how choices have effects that must be felt our whole lives and how we grapple with them. I loved settling in with this novel." -- Catherine Bock, Parnassus Books, Nashvillel, TN

Tags: Edelweiss

Permalink | Comments (0)
Posted By Nicki Leone, Thursday, September 19, 2019

SIBA 2019: Spartanburg Hosts High Energy Show
Of course, the very point of the show is to put booksellers in front of reps and several publishers and their reps were impressed with the traffic. Steven Wallace, marketing and sales director for the University of Georgia Press, is a veteran of many SIBAs and noted that the traffic on the show floor was "non-stop and didn't let up for a second" -- Publishers Weekly
SIBA Celebrates in Spartaburg
On Friday, SIBA offered a packed schedule of education sessions, including the SRO "Independent Bookstore Day: Celebrate with Success," "The Art of the Pitch: Handselling Books to Customers" and "Romancing the Indie Bookstore." The well-attended breakfasts, lunches and dinners showcased a range of authors and titles, but the standout was the Friday lunch featuring authors Julie Murphy (Dear Sweet Pea); Akilah Hughes (Obviously, Stories from My Timeline); Charlaine Harris (A Longer Fall); and Kimberly Jones and Gilly Segal (I'm Not Dying with You Tonight). The authors hit it off so well in the green room earlier that they decided to skip the usual individual speeches and just talk to each other--and to the audience. The result was a charming, entertaining, hilarious performance that, in a way, encapsulated the SIBA experience: love and support for each other. -- Shelf Awareness
More snapshots from #SIBA19 (photos by SP Rankin):
 

 

Tags: #siba19

Permalink | Comments (0)
Posted By Linda-Marie Barrett, Wednesday, September 18, 2019

Scholarships make such a difference, creating the opportunity for stores to send one or more staff to the SIBA Discovery Show. Thanks to generous sponsors like UNC Press, Binc, Penguin Random House (Pat Conroy Scholarships), and Reba and Dave Williams, SIBA is able to help defray the costs of travel, lodging, meals and other expenses. The following booksellers share how attending #SIBA19 made a difference for them.




"Going to SIBA this year was an experience like Peter Wohlleben's The Hidden Life of Trees. Instead of an interconnected system of roots, there exists the life-giving channels of indie bookstores pulsing around the American South. Southern Indies are diverse variations of the same organic matter. They bring reading and intellectual vibrance to a region of the country that has long been perceived as lacking of, or not even wanting to explore, the world of books outside of the caricatures of complicated Southern identity. I witnessed authors on the verge of tears as they gave their precious books into our capable hands. And, I trust in the team of booksellers present this weekend to carry those direct emotional pitches with them onto the bookfloor. I have been a bookseller since 2015. In 2019 at SIBA, l became a bookseller for life."- Davis Shoulders, Union Ave Books, Knoxville, TN




"Main Street Books is truly indebted to the Williams for an unforgettable and impactful experience. Main Street Books is a 90 minute drive from Spartanburg, close enough that we could reasonably send all 6 staff members to SIBA without incurring crazy travel costs. That said, we closed the store on the two busiest days of the week at the start of serious fourth quarter ramping up - a sizable risk, but one I was willing to take so that my booksellers could truly understand the empowering experience of spending 70 hours among booksellers, authors, and publishers. The scholarship allowed us to reduce that financial risk.




Most of my booksellers have had established careers previously and attending a conference was not a novel experience. However, working in a retail job and attending such an enriching meeting was truly remarkable. Each of our booksellers, including our event coordinator, was able to attend at least three author meals and several were moved to tears (Kevin Wilson!) or felled by laughter (Akilah, Julie, Gilly, Kimberly, and Charlaine!) or empowered to embrace our role as community conversation facilitators (Sharon Robinson and Peggy Wallace Kennedy!).




Having our staff attend education sessions like the "Work on your biz" helped us all see better ways for us to redesign the way we work so that I, as owner/manager, can have more time for strategic planning. Staff also embraced their time on the exhibit floor. They had great conversations with every single vendor that attended. I am pretty sure that a Main Street Books staff member visited every table at least once on Saturday. We've come back with new sidelines to stock, stronger relationships with publishers, and great under-the-radar books to read and share back here in Davidson.




We also had valuable time together to meet as a whole staff and to perform a S.W.O.T analysis (strengths, weaknesses, opportunities, threats). One effect of attending education sessions and meeting/conversing with other booksellers is that each of my booksellers could informally assess our store, getting a sense for what and how we do things in comparison to other stores. This "intangible" outcome has instilled pride of purpose in us! Thank you so much for helping us gather together at SIBA19!" -Adah Fitzgerald, Main Street Books, Davidson, NC




"Recently I read a middle reader book called The Spinner of Dreams and there's a part of a story where the protagonist is told, "Someday you will walk into a room and everyone will have been waiting for you, there will be a spot for you at the table and everyone will be so glad you came." As someone who is slightly too loud and talks way too much, I've always wondered if that day would come for me. At SIBA this year, this quote kept running through my head as I met friends I never knew I had, wept with authors over their beautiful writing, and laughed with others like me who were just trying to bring books to a hurried world. While the entire weekend was very whirlwind, it was the happiest tornado I've ever been able to be swept up into. I learned more about the industry from all angles, from the author's perspective, from the publisher's perspective, and from other booksellers as well. I was so blessed to be chosen for a scholarship to attend and I will always be so grateful." -Katlin Kerrison, Story On the Square, McDonough, GA

Tags: #siba19

Permalink | Comments (0)
Posted By Nicki Leone, Thursday, September 12, 2019

SIBA announces Wiley Cash as the 2020 Conroy Legacy Award Recipient!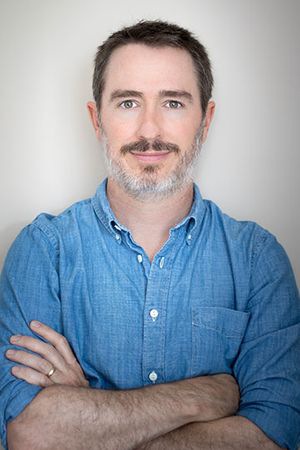 Wiley Cash, the New York Times bestselling author of A Land More Kind than Home, This Dark Road to Mercy, and The Last Ballad, has been selected to receive the 2020 Conroy Legacy Award. Created in honor of the example set by the beloved Southern author Pat Conroy, the Conroy Legacy Award recognizes writers who have achieved a lasting impact on their literary community, demonstrated support for independent bookstores both in their own communities and in general, created written work that focuses significantly on their home place, and supported other writers, especially new and emerging writers. 

"We are so delighted to see that booksellers have chosen Wiley Cash as their Conroy Legacy Award Recipient," said Wanda Jewell, Executive Director of the Southern Independent Booksellers Alliance, which oversees the Award. "Wiley is a generous southern friend to bookstores and writers."

In addition to his novels, Cash is the creator of the Open Canon Book Club, which seeks to introduce readers to "voices and portrayals of the American experience they may not have otherwise encountered" and which is supported by independent bookstores in the South and nationwide. He is also a founder of The Land More Kind Appalachian Artists Residency, a week-long residency program for writers, visual artists, musicians, songwriters, and photographers who are either from Appalachia or devoted to creating art representative of the region.

"Pat [Conroy] was one of those successful writers who was also pushing others ahead of him," said Cash when he was told he would receive the award,  "I've heard story after story from writers whose work he shouldered and shared with the world. He did that for me. We all need to do that for the writers who are coming behind us. He didn't pull the ladder up. He reached a hand down." 

Of the role the Southern independent bookstore community has played in his career, Cash was emphatic: "It's only because the independent bookstores and booksellers embraced my debut that my books have had the success they've had. Indie bookstores put me on the literary map, and they've kept me there. Independent bookstores are the literary, social, cultural, intellectual, and ethical lifeblood of our communities. We go to indie stores to meet authors, discover books, discuss ideas, find community, exchange new ideas and challenge old ones."
Suzanne Lucey, co-owner of Page 158 Books in Wake Forest, NC says the regard goes both ways: "We had Wiley to our store and for each book sold he donated a dollar from his own pocket to send to the ACLU. Who does that?"  
"He also has asked to do a writing class at our store," she added, "and applauded a Clay County, NC high school teacher for introducing Appalachian writers like Ron Rash and David Joy. He really is trying from the bottom up to make our state and country better."

SIBA will make a donation to the Pat Conroy Literary Center and to the UNC Asheville Foundation in the name of Wiley Cash.
Books by Wiley Cash
A Land More Kind Than Home (2012)

This Dark Road to Mercy (2014)

The Last Ballad (2017)
For more information visit SIBA at sibaweb.com

Tags: conroy legacy award

Permalink | Comments (0)
Posted By Nicki Leone, Thursday, September 12, 2019

Some of the reviews submitted this week on Edelweiss+ from your fellow SIBA booksellers. SIBA members earn B3! points for every review if they join the SIBA community on Edelweiss. Email nicki@sibaweb.com to be added.
9780525707370 The Babysitters Coven 9/17/2019
"Esme and her best friend have a babysitter's club. Yes, they're 17, but Esme likes to babysit and it beats a regular job any day. And Esme NEEDS a job because suddenly she's got to repair a tree, through no fault of her own, I might add! Enter Cassandra Heaven. She and her brother are new to town and Esme doesn't get why Cassandra really wants to join her babysitter's club. Especially since Cassandra clearly has no idea how to babysit. The Babysitter's Coven will fill the void that Buffy, The Vampire Slayer left in all our lives when it went off the air so many years ago. Through in a dash of Adventures in Babysitting and you'll have a heavy dose of nostalgia in a modern setting. This book is complete fun from start to finish." -- Jennifer Jones, The Bookmiser, Roswell, GA

9780525575474 Blowout 10/1/2019
"If you thought the oil and natural gas industries were corrupt, Rachel Maddow will confirm your suspicions - and inject them with steroids. The international players, their secret deals, and legacies are all connected by Rachel's slamdunk reporting. Blowout will make you very mad even as it educates you. "-- Rosemary Pugliese, Malaprop's Bookstore/Cafe, Asheville, NC

9780451489579 Mumbo Gumbo Murder 10/1/2019
"Mumbo Gumbo Murder is light-hearted cozy with a heavy dose of suspense. There's lots of wine, food, and romance, too-- everything you could want! I loved how atmospheric it was; it really felt like I was in New Orleans. But be warned: this book will make you hungry. From the gumbo cookoff to the takeout po boys, my mouth was watering on every page. The mystery itself was also a page-turner. I truly couldn't have guessed the ending! This fantastic book was such a joy to read. " -- Lizy Coale, Copperfish Books, Punta Gorda, FL

9780062473073 Dear Sweet Pea 10/1/2019
"Dear Sweet Pea is the perfect book for both tween readers, their parents, or 20-somethings like myself. In Sweet Pea I see a younger reflection of myself, and it was so affirming to read such a heartfelt and nuanced take about what exactly it means to be a middle-schooler. The protagonist, Sweet Pea, navigates friendships, mean girls, crushes, body-shaming, and her parent's divorce as seventh-grade draws to a close. Julie Murphy tackles all these issues with grace and humor. Don't be surprised if you both laugh out loud and cry while reading; I sure did." -- Gennifer Eccles, Flyleaf Books, Chapel Hill, NC

Tags: Edelweiss

Permalink | Comments (0)
Posted By Nicki Leone, Wednesday, September 11, 2019

On Wednesday, August 14 , SIBA hosted "Small Presses Present Fall & Winter Lists" as part of our Publisher Picks: Best Bets for SIBA Booksellers series. In this bi-monthly series, publishers, editors, marketing directors, and reps present their favorite frontlist titles via video to booksellers. Besides forging important connections with publishers and their reps, attending booksellers get to discover new titles to add to their store shelves and earn 10 B3! points. The following industry folks presented: Jacqueline Jarik of Agate Publishing, Ellen Zielinski Whitfield of JKS Communications, and Jon Sealy of Haywire Press. 

Tags: publisher picks

Permalink | Comments (0)
Posted By Linda-Marie Barrett, Monday, September 9, 2019

Pajama Party on Friday, September 13 at 10PM at Sparks After Hours!

You heard it right-we're hosting a milk & cookies (and Kahlua and Baileys) party and silent reading gathering on Friday night, to ease us into the wee hours–in community, in pajamas. Don't forget to pack some pretty cool jammies (and slippers). Social media opportunities abound, and a lot of fun, too. Hope to see you there! Check the SIBA show app for location.

Tags: #siba19

Permalink | Comments (0)
Posted By Linda-Marie Barrett, Monday, September 9, 2019

The Daughters of Jackie Robinson & George Wallace In Conversation with Katheryn Russell-Brown: Friday, September 13, 6PM




Don't miss this historic conversation between Sharon Robinson and Peggy Wallace Kennedy in conversation with Katheryn Russell-Brown. This event is one of the highlights of #SIBA19 and we want you to be part of it.




Sharon Robinson is the daughter of Jackie Robinson, a legendary baseball player and civil rights activist who broke the color barrier in Major League Baseball. Her new book, Child of the Dream: A Memoir of 1963, focuses on the year George Wallace declared "segregation now, segregation tomorrow, segregation forever" in his inauguration as governor of Alabama. This incredible year of her life, when she was 13, involved her family hosting fundraisers for Martin Luther King, Jr. in their Connecticut home, witnessing her father offering support and advice to other civil rights activists, and attending the March on Washington for Freedom and Jobs. At the same time, Sharon Robinson was dealing with being one of the only black children in her wealthy neighborhood, and her own role in the fight for equality.




Peggy Wallace Kennedy is the daughter of George Wallace. In the summer of 1963, she was a young girl watching her father stand in a schoolhouse door as he tried to block two African-American students from entering the University of Alabama. This man, former governor of Alabama and presidential candidate George Wallace, was notorious for his hateful rhetoric and his political stunts. But he was also a larger-than-life father to young Peggy, who was taught to smile, sit straight, and not speak up as her father took to the political stage. At the end of his life, Wallace came to renounce his views, although he could never attempt to fully repair the damage he caused. But Peggy, after her own political awakening, dedicated her life to spreading the new Wallace message-one of peace and compassion. In her new memoir, The Broken Road, Kennedy looks back on the politics of her youth and attempts to reconcile her adored father with the man who symbolized racism.

Katheryn Russell-Brown is the author of

A Voice Named Aretha

, a picture book biography for young readers about music icon Aretha Franklin, the first woman inducted into the Rock & Roll Hall of Fame. Raised in a house full of talking and singing, Aretha learned the values that would carry her through life--from her church choir in Detroit to stages across the world. When she moved to New York City to start her career, it took years of hard work before she had a hit song. In the turbulent 1960s, she sang about "Respect" and refused to perform before segregated audiences.

Tags: #siba19

Permalink | Comments (0)