THE ART OF THE EBLAST: WHAT WORKS (AND WHAT REALLY, REALLY DOESN'T)
By far the most popular promotion SIBA runs are its SIBA eBlasts -- a single point message in e-postcard format sent out to every bookseller in our database, (currently about 770 people). An eblast is what we call an "industry-targeted" promotion, meaning it's designed to reach the people who will be selling your books to readers. So it is ideal for generating pre-publication buzz, or reminding stores of upcoming on-sale dates, or inviting requests for review copies.
The format has proved so popular that SIBA has imposed a limit of one per weekday to avoid diluting the effectiveness of the promotion. Despite the ballooning potential of social media for product promotion, email still remains the most effective and reliable method of B2B communication. Businesses always read their email, and a well-designed message makes an impact.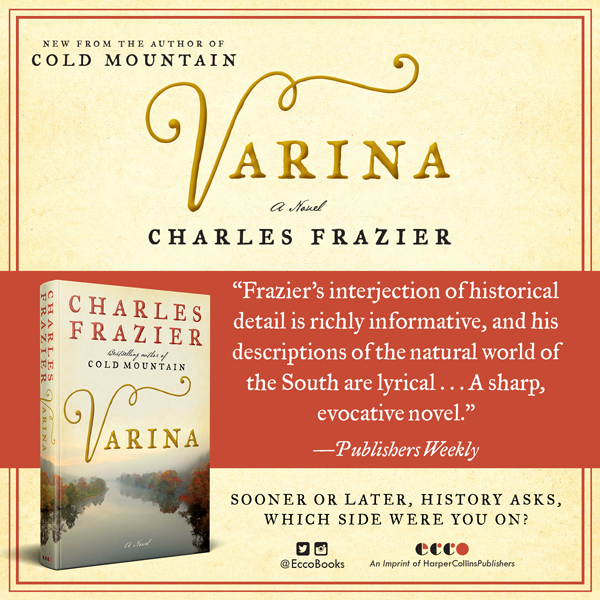 So what makes SIBA eblasts so effective?
All eblasts are formatted to be both desktop and mobile-friendly. We test eblasts on all the major device platforms and email client software under all major browsers and operating systems: ipads and tablets, mobile phones, desktop systems. If something doesn't look right, we either fix it or let the advertiser know there is a problem.


SIBA spam-tests all eblasts before sending. It is rare, but we do occasionally find that the wording of an eblast will raise a flag with some Internet Service Providers. If that happens, we don't send the eblast until we've had a chance to fix the issue.


SIBA sends to a deep mailing list. We actively reach out not just to stores and store owners, but also to frontline and backroom bookseller stafft. This means that an eblast won't just reach "Quail Ridge Books" but about a dozen or so people at the shop.


SIBA "pushes" eblasts to its membership via our Social Link app. This means many of our members receive the eblast twice -- once in their email, and once on their phone.
It takes a little longer to prepare an eblast, but it pays off:
Your eblasts have an average open rate of 33%

The average click-through rate is 2.8%

They enjoy a high engagement rate -- 80% of the people who open the email keep it open long enough to read it. Less than 3% delete it without bothering to read it.

And while most eblasts are read on what we assume is the store's desktop computer, over 35% are read on phones or some other mobile device, so we think the time we take to ensure eblasts look right on those devices is well worth the effort.
Still, even if everything is running smoothly "under the hood," so to speak, there are some basic elements that will enhance the success of an eblast.
1) Use an interesting and relevent subject line. It is remarkable how often an advertiser will send SIBA a beautifully designed eblast but neglect to include a subject line. And yet the subject line is the first thing that a recipient will see. A good subject line, like a good book cover, will induce a person open the message. Be brief and specific. Informative trumps clever. Most email subject lines only have the first 65 characters visible before they are opened. Anything longer won't be seen until the message is opened, so those first few words are really important. Avoid phrases people associate with television infomercials (act now, limited time, special offer). That's a quick route to a person's spam folder.
2) Emphasize one call to action. "Click here to request a review copy" "Read an excerpt." While it is possible to provide multiple options for the reader to choose from -- links to the author's website, and a form to request an ARC, and a link to like a facebook page -- the truth isevery reader is going to only click once. So focus on the destination that really counts.
4) Keep the content simple. Eblasts are most frequently sent as a single image, and while SIBA will include appropriate copy in the "alt" information for browsers who don't load images, text within a graphic can easily become hard to read, especially if it is small. Stick to only the most important things that need to be said. Everything else can be given when someone clicks through.
4) Remember who you are talking to. When we say SIBA eblasts are "industry-targeted" we mean they are going to an audience that is interested in stocking books to sell, not buying books to read. We often receive links to retail pages for promoted books, but SIBA booksellers are not likely to be impressed with a destination that promotes purchase options to their competitors. SIBA strongly encourages advertisers use a link to the book's listing in Edelweiss.
It goes without saying (but we're saying it anyway because it really has happened) that links to Kindle editions, Good Reads pages, and other online bookseller product pages are not appropriate. SIBA won't send eblasts with problematic destination links since it doesn't do anyone any favors.
Done right, a SIBA eblast is one of the most high-impact, cost-effective promotions that SIBA offers. Which is why they are in high demand, with entire weeks reserved months in advance. With trade show season just around the corner, publishers are encouraged to start thinking about their late summer and early fall promotions now.
Contact nicki@sibaweb.com if you have any questions. More information about SIBA Email Marketing can be found here.