---
Up all night reading at #SIBA19 in Spartanburg, South Carolina
Any vendor that gets a bookstore to the Discovery Show that has never been before can each enjoy $100 towards show expenses.
Schedule | Hotel | Register | Exhibitors | Attendees | Authors
FEATURED EXHIBITOR: Laughing Moon Books
Featuring author and Asheville Citizen-Times columnist N. John Shore Jr.'s breakout novel, "Everywhere She's Not." "I highly recommend you read this book; you will thank me later." — Jon Mayes, Advance Reading Copy. 55% retailer discount.


IN BRIEF
The Crook's Corner Book Prize Long List: The Crook's Corner Book Prize Foundation announces its annual Longlist for best debut novel set in the American South. Now in its seventh year, the $5,000 prize will be presented in January 2020. Edelweiss Collection
Binc / Macmillan Booksellers Professional Development Scholarship Winners Announced: Deanna Bailey of Story on the Square in McDonough, GA is the SIBA recipient of the Binc/Macmillan Booksellers Professional Development Scholarship. Thanks to the scholarship, nine booksellers from communities across the United States will attend independent booksellers' association trade shows. The Macmillan Booksellers Professional Development Scholarships provide opportunities to diverse booksellers who are traditionally underrepresented within the industry. read more
Hardcover Fiction
1. Where the Crawdads Sing
Delia Owens, Putnam, $26, 9780735219090

2. The Nickel Boys
Colson Whitehead, Doubleday, $24.95, 9780385537070
3. Chances Are . . .
Richard Russo, Knopf, $26.95, 9781101947746
4. City of Girls
Elizabeth Gilbert, Riverhead Books, $28, 9781594634734
5. The Turn of the Key
Ruth Ware, Gallery/Scout Press, $27.99, 9781501188770
Hardcover Nonfiction
1. Educated
Tara Westover, Random House, $28, 9780399590504
2. Three Women
Lisa Taddeo, Avid Reader Press/S&S, $27, 9781451642292
3. Trick Mirror: Reflections on Self-Delusion
Jia Tolentino, Random House, $27, 9780525510543
4. The Four Sacred Secrets: For Love and Prosperity, A Guide to Living in a Beautiful State
Preethaji, Krishnaji, Atria, $26, 9781501173776
5. The Source of Self-Regard: Selected Essays, Speeches, and Meditations
Toni Morrison, Knopf, $28.95, 9780525521037
Special to the Southern List
Books that appear on the Southern Bestseller List, but not on any other region's list
---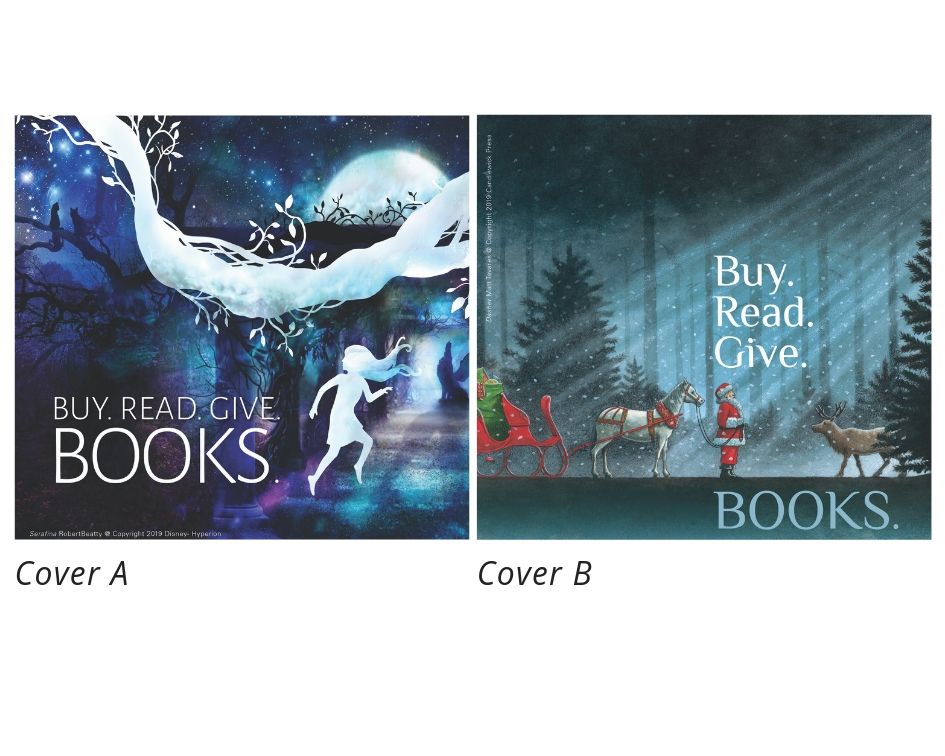 Important Dates:
August 15: Deadline to order imprinted Catalogs
September 19: Deadline to order non-imprinted catalogs
Click here to place your catalog order.
Click here to read more about the Holiday Catalog, including the new Catalog Email Newsletter, powered by Shelf Awareness
Print | Email (NEW!) | Web



---
THE BOOKS YOUR COLLEAGUES ARE TALKING ABOUT
Some of the reviews submitted this week on Edelweiss+ from your fellow SIBA booksellers. SIBA members earn B3! points for every review if they join the SIBA community on Edelweiss. Email nicki@sibaweb.com to be added.
9781940696904 Bluets 9/3/2019
"What can be said about "Bluets" that could do justice to its profound impact on my life? This book -- my favorite book of all time, if I'm picking sides -- shattered what I thought was and could be artistic expression. Nelson's searing honesty and unflinching validation of her internal experience gave me the courage to look into the world and find its beauty. In her 2001 poem "The World," Nelson proclaims 'believe / me, it's / the voice / of a miserable / motherfucker / that whispers / you cannot / realize / your / world.' This book started in me such a realizing, and guides me still as I work to understand the world in its truest, and most beautiful, form." -- Ryan Alderman, Flyleaf Books, Chapel Hill, NC
9780062889362 After the Flood 9/3/2019
"This is the post-apocalyptic world I want to live in! After the Flood was so much more than a book about a mom trying to find her daughter; it was about loss, trust, making hard decisions, flaws and motivation. The writing was stunning and the characters were ones that will stick with you long after the final page. I will be sending this out as a monthly subscription choice as it was one I won't forget!"-- Olivia Schaffer, The Bookshelf, Thomasville, GA
9781534445970 Permanent Record 9/3/2019
"This book surprised me in the best way. I thought it was going to be more Romance but instead it was a coming of age story about learning from mistakes and taking responsibility. I really enjoy Mary H.K. Choi's writing in Emergency Contact, and I thought this was a great second novel from her. Add this book to the list of great books about finding yourself. " -- Deanna Bailey, Story on the Square, McDonough, GA
---
Thank you for your interest in SIBA,
Nicki Leone
SysAdmin
nicki@sibaweb.com

Southern Independent Booksellers Alliance
51 Pleasant Ridge Drive, Asheville, NC 28805
803.994.9530
Fax: 309.410.0211
www.sibaweb.com