LADY BANKS GETS A NEW BOOKSHELF
SIBA's most popular consumer-targeted promotion gets an upgrade
Beginning in June, SIBA is updating one of its regular promotions to better benefit both its member bookstores and its advertising partners. "Lady Banks Bookshelf" is a collection of six books that are promoted for the month on Facebook, in the Lady Banks newsletter and on the AuthorsRoundtheSouth.com (ARTS) website. Books click through to a page where they can be purchased from a SIBA member store.
What is changing?
1) SIBA will feature a new destination store will each week. Stores will be notified in advance when their week is scheduled, and encouraged to promote the shelf in their own social media accounts and to their own customers.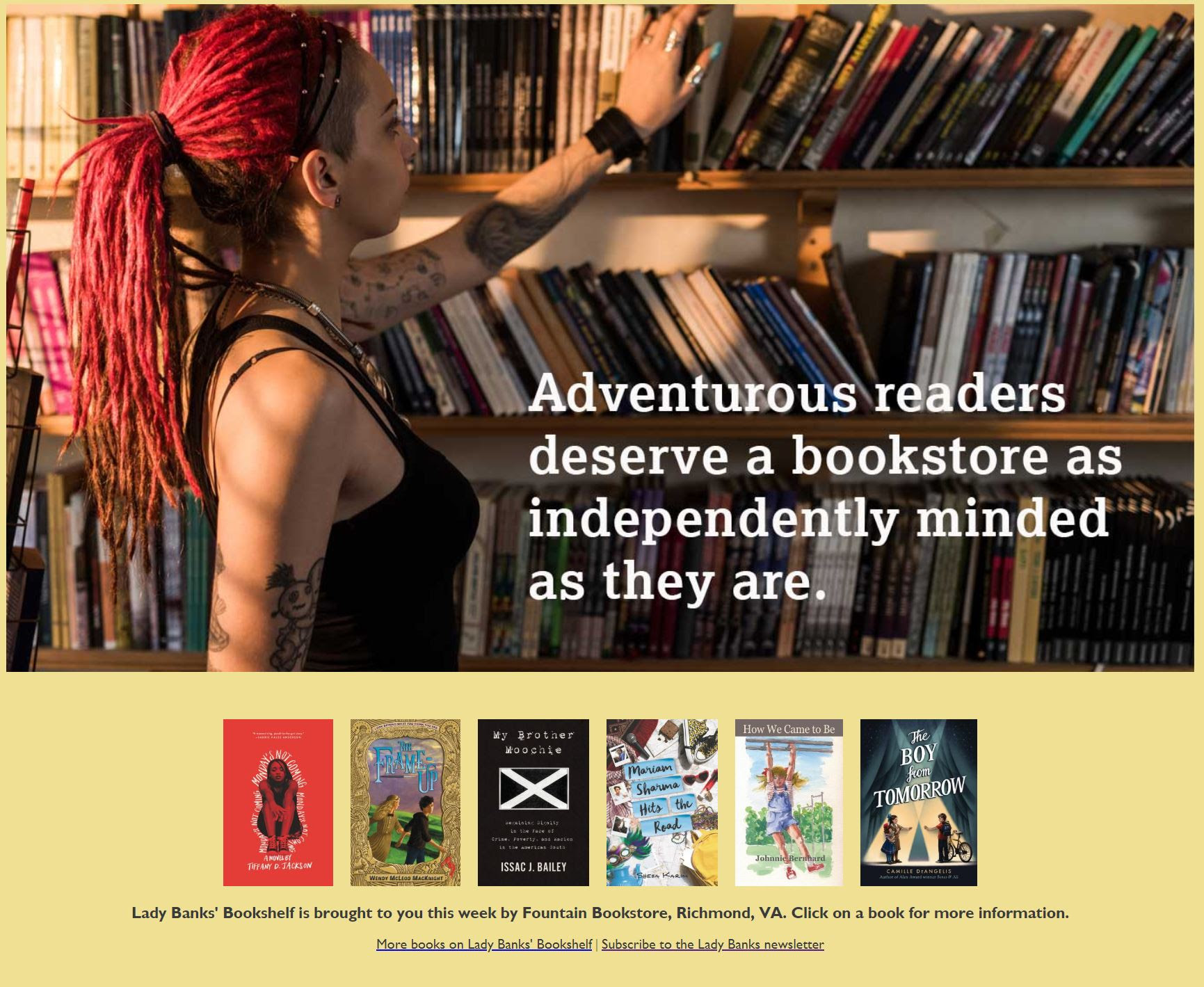 2) The promotion will now take users to a mobile-friendly, easily shareable page promoting both the current books and the store for the week. All books will click through to the store's website for purchase.
3) Boosted promotions will now target audiences located geographically near thefeatured store.
4) Although the promoted books will still remain constant for an entire month, the promotion will refresh its look weekly, with new images, banners, tag lines, and social media posts.
5) Stores will be able to tag and share Lady Banks Bookshelf directly with their customers. Stores may also create Lady Banks Bookshelf pages on their own websites, making it easier for customers to view all the promoted books.
6) Because there is no true end date for a social media post, the destination link for a bookstore's Lady Banks Bookshelf feature will stay active indefinitely, even after the promotion's official time period has ended, thus ensuring the capture of any long tail consumer interest.
Sample banner for websites and newsletters: