Meet the bookseller: Mary Ruthless of Foggy Pine Books in Boone, NC
foggypinebooks.com | facebook | twitter | instagram | email
Name: Mary Ruthless—Born and raised in the mountains of western North Carolina, I was always an avid reader. I taught myself to read at age 3 because I was too impatient to wait for someone else to read me a story. I was never without a book growing up and my love for reading only grew with each book I read. I received my BA in English Literature from Appalachian State University in 2011 and went on to manage the small bookstore that was in town at the time. When the owner decided to move on and focus on her own writing, I bought it and turned it into Foggy Pine Books. I have a 10 year old son, Liam, who also harbors a deep love of books; 2 dogs, Anya and Athena; and a cat, Smoke. 
Store and location: Foggy Pine Books—Boone, NC 
Number of years as a bookseller: 4 1/2 years—3 at Black Bear Books after college, 1 1/2 at Foggy Pine Books 
Best part about being a bookseller?: This is such a tough question because I love everything about being a bookseller—from reading new books to putting them in the hands of excited readers. My favorite part, however, is being able to talk about literature all day long. I love engaging with my customers, making recommendations, and learning about new authors from others. I get stopped all the time around (our very small) town because someone recognized me as "the book lady" and just had to tell me about the book they're reading or to ask me about a title in the store. It's humbling and exciting to know that those little conversations about books that I love so much also matter to the people having them with me. 
What book(s) are you reading?: Future Home of The Living God by Louise Erdrich, The City of Brass by S. A. Chakraborty, A Gathering of Shadows by V. E. Schwab, Illuminae by Amie Kaufman & Jay Kristoff, The Heart Forger by Rin Chupeco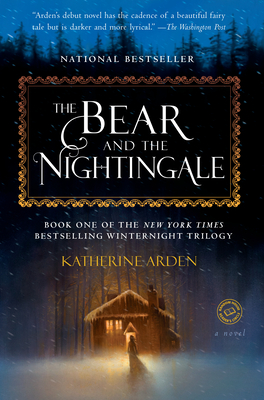 Favorite handsell of 2017: The Bear & The Nightingale by Katherine Arden — brilliant and beautiful novel set in medieval Russia with excellent characters and plenty of fairy tale-type magic. 
Best thing you did this year at your store: I did a lot of great things this year (wink wink) but I think the best decision I made was to switch my bestseller display from the NYT bestsellers to the Southern bestsellers. My customers engage with the display much more and many of the "Southern Only" titles really catch their eye. It has boosted my bestseller sales and gives my customers a sense of place as soon as they step in the door. 
Top priority going into 2018:
My top priority for 2018 is to establish the store in our new location which includes: customer retention, community visibility, expansion of titles offered, and hiring new employees. We're looking to open in the new space by mid-January and it's definitely the most important thing on my to-do list right now. 
Favorite SIBA programming benefit: Other than the annual trade show (because it's the most obvious answer), the Okra Picks are hands-down my favorite benefit. I look forward to the bookmarks/cards that come in the mail with each new batch and I love arranging the new Okra Pick display, writing shelf talkers, and hand selling them to my customers. Then, I get to start in on another round of reading great Southern literature so I can nominate the next Okra Picks.