Name: Sarah Pishko
Store and location: Prince Books, 109 E. Main Street, Norfolk, VA 23510
Number of years as a bookseller: 35!
Best part about being a bookseller?: First of all, the product always changes! I stole a line from Books & Books: "NEW YEAR. NEW BOOKS. NEW AUTHORS." Bookstore customers are always "interested and interesting." And, books are always in the news!
What book(s) are you reading?:Varina and Manhattan Beach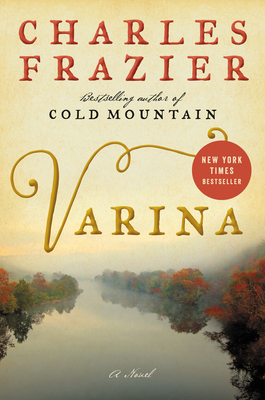 Favorite handsell of 2017: News of the World by Paulette Jiles. We all just thought it was a fresh, new story with a unique setting.
Best thing you did this year at your store: Doubled my inventory of greeting cards! Last April, after 3 years of heavy construction right across the street from me, the Hilton Norfolk The Main opened. It's a beautiful hotel with state of the art convention facilities and it's fronted in glass. The registration desk is on the second floor, and as one takes the escalator to the second floor, they have a great view of Prince Books. Most of my greeting cards were in front of the window. A month later, my card inventory was practically wiped out, so I summoned my greeting card rep, Richard Walters, purchased two new barrel-style card displays and greatly increased my card inventory. My greeting card sales have more than doubled since June 2017
Social Media Stats (FB likes, Twitter followers, etc) FB likes 1000
Top priority going into 2018: I have dropped the ball the last few years regarding reporting to ABACUS. I need to get back to it, and then study my financials.
Favorite SIBA programming benefit: Seeing my sales reps, and educational sessions.
What are some ways you work with your community?
Hmm I'm on the board of the DOWNTOWN NORFOLK COUNCIL, and part of it's VIBRANT SPACES COMMITTEE which was tasked a year ago to develop a marketplace for micro- or incubator retail businesses in a downtown space.I'm on the board of RETAIL ALLIANCE, and am on it's LEGISLATIVE COMMITTEE which monitors legislation that may affect the organization. With regard to legislation, The RETAIL ALLIANCE teamed up the RETAIL MERCHANTS ASSOCIATION, headquartered in Richmond, and formed the VIRGINIA RETAIL FEDERATION that lobbies for both retail organizations.I spent twenty years being a book reviewer for the annual book review contest put on by the FRIENDS OF THE NORFOLK PUBLIC LIBRARY. I have recently stepped in to take the place of an ill reviewer.Every winter I volunteer with my church's participation in NEST, Norfolk Emergency Shelter Team, a consortium of churches in the city who provide overnight shelter, dinner and breakfast to the homeless who arrive at the church doors.