Posted By Nicki Leone, Monday, January 1, 2018
Updated: Friday, December 29, 2017

B3! Building Better Booksellers
New for 2018: SIBA B3! Book Club and Webinars, online during SIBA Office Hours at 2 pm
1/10: B3! Webinar
Authors in Schools Programs with Jamie Rogers Southern, Bookmarks

2/14: B3! Webinar
Inventory Activism with Kimberly Daniels, The Country Bookshop,
and Erica Merrell, former owner of Wild Iris Books

3/14: B3! Book Club
"When: The Scientific Secrets of Perfect Timing" by Daniel H. Pink

3/21: B3! Webinar
Non-Traditional Bookstores: Hybrids, Pop-ups, Non-Profits
with Jamie Rogers Southern, Bookmarks, and Anne Waters, Hub City Bookshop

4/25: B3! Webinar
Edelweiss with Jill Hendrix, Fiction Addiction

5/16: B3! Book Club
"Your Leadership Edge: Lead Anytime, Anywhere"
by Ed O'Malley and Amanda Cebula

7/11: B3! Book Club
"Why We Buy: The Science of Shopping"
by Paco Underhill, updated and revised version.
Email Linda-Marie Barrett at lindamarie@sibaweb.com to reserve your space.
MEET THE BOOKSELLER!
Anne Holcomb Waters, Hub City Books
Anne has 18 years of bookselling experience, beginning at the Capitol Bookstore in her hometown of Little Rock, Arkansas, where she worked for five years. She then turned to trade book publishing, serving as publicist for August House Publishers in Arkansas and vice president of sales and marketing for John F. Blair, Publisher in Winston-Salem, N.C.
After ten years with Blair, she purchased, revitalized and managed the Green Goat Gallery in Salisbury, N.C., a regional art and craft gallery. She also founded and operated the Blue Ewe Yoga Studio in Salisbury.
store || facebook || twitter || instagram 
Name: ​Anne Holcomb Waters
Store and location: 
Hub City Bookshop, Spartanburg, SC
Number of years as a bookseller: Nine: the past four at Hub City and five at Capitol Bookstore in Little Rock, AR, 1988-1993​
Best part about being a bookseller?:
Connecting books and people. 
What book(s) are you reading?:
Freshwater by Akwaeke Emezi (who worked on this fabulous debut novel while a HCWP's writers-in-residence last year), All the Ugly and Wonderful Things by Bryn Greeenwood (I am embarrassed by how much I enjoyed this book), Varina by Charles Frazier (just started), and Malagash by Joey Comeau, published by Canada's wonderful ECW Press (on the horizon).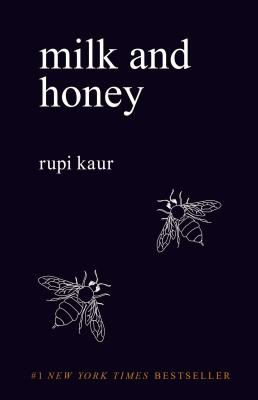 Favorite handsell of 2017:
Milk & Honey by Rupi Kaur because this collection sings to the blossoming poet in all of us. We've sold 56 and counting . 
Best thing you did this year at your store:
Promoted our bookseller Leena Dbouk to assistant manager/events coordinator.
Top priority going into 2018:
Make Hub City Bookshop a destination bookstore for readers and writers!
Favorite SIBA programming benefit:
The SIBA Discovery Show, which I first attended as a newbie publicist for August House Publishers in 1993. It is still a grand place to discover wonderful books and sidelines, mingle with authors, make new friends and catch up with old ones.
 
---
WINTER OKRA PICKS
A bumper crop!
The first thing booksellers will notice about the 2018 Okra Picks is that it is a loooong list. Eighteen titles instead of the usual twelve or thirteen. Thats because with the advent of the new "Send to SIBA" option on Edelweiss, SIBA received almost three times as many nominations for Okra Picks as it has in the past. Watch for your Okra Box mailing in early January.
The Road to Bittersweet by Donna Everhart
Kensington Publishing Corporation 9781496709493 15.95 January 2018

Steal Away Home by Billy Coffey
Thomas Nelson | 9780718084448 | 15.99 | January 2018

Robicheaux by James Lee Burke
Simon & Schuster | 9781501176845 | 27.99 | January 2018

Daily Writing Resilience: 365 Meditations & Inspirations for Writers by Bryan Robinson
Llewellyn Publications | 9780738753430 | 19.99 | January 2018

Under a Cloudless Sky by Chris Fabry
Tyndale House Publishers  | 9781414387789 | 15.99 | January 2018

Fire Sermon by Jamie Quatro
Grove Press | 9780802127044 | 24.00 | | January 2018

The Afterlives by Thomas Pierce
Riverhead Books | 9781594632532 | 27.00 | January 2018

The Problim Children by Natalie Lloyd
Katherine Tegen Books | 9780062428202 | 16.99 | January 2018

Marabel and the Book of Fate by Tracy Barrett
Little, Brown Books for Young Readers | 9780316433990 | 16.99 | February 2018

An American Marriage by Tayari Jones
Algonquin Books | 9781616201340 | 26.95 | February 2018

Promise by Minrose Gwin
William Morrow & Company | 9780062471710 | 25.99 | February 2018

Whiskey & Ribbons by Leesa Cross-Smith
Hub City Press | 9781938235382 | 27.00 | March 2018

Dreaming in Chocolate by Susan Bishop Crispell
St. Martin's Griffin | 9781250089076 | 15.99 | February 2018

Daisy Cakes Bakes: Keepsake Recipes for Southern Layer Cakes, Pies, Cookies, and More by Kim Nelson
Clarkson Potter Publishers | 9780451499417 | 25.00 | February 2018

The Hush by John Hart
Thomas Dunne Books | 9781250012302 | 27.99 | February 2018

The Past Is Never by Tiffany Quay Tyson
Skyhorse Publishing | 9781510726826 | $24.99 | March 2018
Gods of Howl Mountain by Taylor Brown
St. Martin's Press | 9781250111777 | $25.99 | March 2018

I Was Anastasia by Ariel Lawhon
Doubleday Books | 9780385541695 | $26.95 | March 2018
And don't forget to report your Fall Okra Pick sales!
---
BRILLIANT BOOKSELLER OF THE WEEK:
Reach new audiences and chronicle your store events and favorite reads with a podcast:
http://www.anniebjones.com/podcast/
---
THE BOOKS YOUR COLLEAGUES ARE TALKING ABOUT
Submitted this week on Edelweiss+ using the "send to SIBA" option. Thanks to Page & Palette, Avid Bookshop, Bookmiser and Bookmarks!
9781635571585 I Found My Tribe 3/6/2018
"Oh my! Such lovely poetic writing that detail such difficult times!"
9781452150147 Hello Hello 2/6/2018
"This little gem of a picture book is as beautiful as it is multifaceted."
9780062686664 Tangerine 3/27/2018
"Take nothing for granted in this debut that is much more than the sum of its influences."
9781524797027 Need to Know 1/23/2018
"Clear your calendar because you won't want to do anything until you finish this book! This was intense without being over the top - fans of espionage thrillers are going to love it!"
9780399590504 Educated 2/20/2018
"This memoir captivated me from chapter one and continues to haunt me long after I finished it. This is a compelling, can't-stop-reading story perfect for readers of all genres. Moving, emotional and uplifting!"
If your store does not have an Edelweiss+ account and need help setting one up, contact Linda-Marie.
---
In the last issue: The Bookshelf, online website sales are up, store-branded merchandise
Is your membership current?
Your name: @@first_name@@ @@last_name@@
Your store: @@employer@@
Your member type (store/staff): @@member_type@@
Your membership expiration: @@membership_exp_date@@ *
**if your member type says "staff" then your expiration date is whenever your bookstore's membership expires.
---
Thank you for your interest in SIBA,
Nicki Leone
SysAdmin
nicki@sibaweb.com

Southern Independent Booksellers Alliance
51 Pleasant Ridge Drive, Asheville, NC 28805
803.994.9530
Fax: 309.410.0211
www.sibaweb.com
#siba18: Fall Discovery Show

Sept 13-15 THU-SAT | Tampa, FL
---
Many thanks to our 2017 Inkreadible Sponsors below:
SIBA | 51 Pleasant Ridge Drive | Asheville, NC 28805
You are receiving this email at @@email@@. If you wish to stop receiving email from us, you can simply remove yourself by replying with "unsubscribe" in the subject or by visiting: @@unsubscribe_url@@

This post has not been tagged.

Permalink | Comments (0)