Posted By Linda-Marie Barrett, Tuesday, July 17, 2018

An Interview with Janet Geddis, owner of Avid Bookshop with two locations in Athens, GA
Name: Janet Geddis
Store and location: Avid Bookshop with two locations in Athens, Georgia
Number of years as a bookseller:

7

Best part about being a bookseller?: You know this is an impossible question, right? Today I will say this: I have been blown away by the breadth and depth of friendships I've formed as a result of my bookseller role. From publisher reps to authors to coworkers to customers, I have a community of people who really understand me; after all, we speak a common language--the language of books.

What book(s) are you reading?: I just started Jessica Handler's 2019 novel, The Magnetic Girl. I'm a huge Jessica Handler fan and am loving it already. Yesterday I finished Heartbreaker by Claudia Dey and Jason Reynolds's For Every One.

Favorite handsell of 2018: Issue one of Good Company magazine (from Design*Sponge founder Grace Bonney)

Best thing you did this year at your store: We've always made it known that we're in support of human rights, free speech, and anti-discrimination, but this year we've become even more outspoken.Through various in-store and offsite events and initiatives, we remind readers far and wide that we see them and want to hear all stories.

Social Media Stats (FB likes, Twitter followers, etc): 9,336 Twitter followers, 8,343 Facebook followers, & 12.8k Instagram followers.

What are some ways you work with your community? In addition to frequent events and book clubs, we have two initiatives that allow us to participate meaningfully as Athens citizens: #avidgivesback and #avidinschools. These programs are ways for us to donate volunteer time, money, and in-kind donations to nonprofits, schools, and organizations that are making our city--and our world--better places. One example is the #avidgivesback project dreamt up by bookseller/Will Walton. For every copy of his May 2018 novel (I Felt a Funeral, In My Brain) that was preordered at Avid, the bookselling staff committed to 25 minutes of volunteer time at the Athens Community Council on Aging's Grandparents Raising Grandchildren program.

Do you have any community partners you work with regularly? Yes, we have so many community partners it's hard to name drop just a few! From various departments and clubs at UGA to famous rock clubs downtown to our nonprofit arthouse cinema to the Clarke County School District to our local library to the leisure services department, we work with groups that touch the lives of nearly every part of the Athens population.

Do you have passions that carry over into your bookselling life? I definitely have passions that carry over into my bookselling life! I'm a professional patient advocate, writer, and speaker at migraine.com, and I've used skills honed in that role to be more of an advocate for my staff and for myself as a small business owner. Oh, and my two cats, who make frequent appearances under the #petsofavid Instagram hashtag.

Top priority for 2018: We're more than halfway done with the year, and I'm not sure I've made as much progress as I'd wanted to by now on one of my goals: to streamline the business, cut down on costs, and improve our profit margin. I know this is everyone's goal, but I'm making it a priority this year. Slow and steady wins the race, I hope!

Favorite SIBA programming benefit: While not listed as a specific benefit when you sign up for membership, the access we have to Linda-Marie and Wanda has been invaluable. To have two industry experts always eager and willing to pick up the phone or exchange some emails about unexpected issues or fun new ideas is amazing.




Permalink | Comments (0)
Posted By Nicki Leone, Thursday, April 12, 2018

Name: Sarah Pishko
Store and location: Prince Books, 109 E. Main Street, Norfolk, VA 23510
Number of years as a bookseller: 35!
Best part about being a bookseller?: First of all, the product always changes! I stole a line from Books & Books: "NEW YEAR. NEW BOOKS. NEW AUTHORS." Bookstore customers are always "interested and interesting." And, books are always in the news!
What book(s) are you reading?:Varina and Manhattan Beach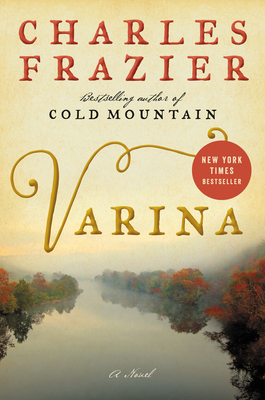 Favorite handsell of 2017: News of the World by Paulette Jiles. We all just thought it was a fresh, new story with a unique setting.
Best thing you did this year at your store: Doubled my inventory of greeting cards! Last April, after 3 years of heavy construction right across the street from me, the Hilton Norfolk The Main opened. It's a beautiful hotel with state of the art convention facilities and it's fronted in glass. The registration desk is on the second floor, and as one takes the escalator to the second floor, they have a great view of Prince Books. Most of my greeting cards were in front of the window. A month later, my card inventory was practically wiped out, so I summoned my greeting card rep, Richard Walters, purchased two new barrel-style card displays and greatly increased my card inventory. My greeting card sales have more than doubled since June 2017

Social Media Stats (FB likes, Twitter followers, etc) FB likes 1000

Top priority going into 2018: I have dropped the ball the last few years regarding reporting to ABACUS. I need to get back to it, and then study my financials.

Favorite SIBA programming benefit: Seeing my sales reps, and educational sessions.

What are some ways you work with your community?

Hmm I'm on the board of the DOWNTOWN NORFOLK COUNCIL, and part of it's VIBRANT SPACES COMMITTEE which was tasked a year ago to develop a marketplace for micro- or incubator retail businesses in a downtown space.I'm on the board of RETAIL ALLIANCE, and am on it's LEGISLATIVE COMMITTEE which monitors legislation that may affect the organization. With regard to legislation, The RETAIL ALLIANCE teamed up the RETAIL MERCHANTS ASSOCIATION, headquartered in Richmond, and formed the VIRGINIA RETAIL FEDERATION that lobbies for both retail organizations.I spent twenty years being a book reviewer for the annual book review contest put on by the FRIENDS OF THE NORFOLK PUBLIC LIBRARY. I have recently stepped in to take the place of an ill reviewer.Every winter I volunteer with my church's participation in NEST, Norfolk Emergency Shelter Team, a consortium of churches in the city who provide overnight shelter, dinner and breakfast to the homeless who arrive at the church doors.

Permalink | Comments (0)
Posted By Nicki Leone, Thursday, March 22, 2018
Updated: Wednesday, March 21, 2018
MEET THE BOOKSELLER
Serena Wyckoff and Cathy Graham, Copperfish Books, Punta Gorda, FL
Copperfish Books
103 W. Marion Ave., Punta Gorda FL 33950
website || facebook || twitter
Number of years as a bookseller:
12 (5.5 years in our brick-n-mortar store with new/used books, 6.5 years prior as used/antiquarian booksellers – mainly online and in antique malls)
Best part about being a bookseller?:
Constantly being around books and people who love books – stimulating, engaging, and fun! And there's nothing better than when folks come back to say they absolutely loved the books we put into their hands!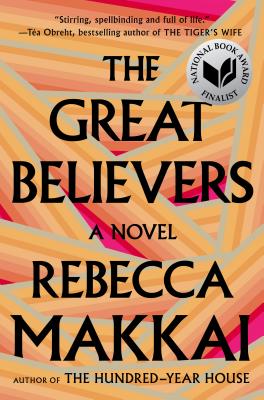 What book(s) are you reading?:
Serena is reading The Great Believers by Rebecca Makkai after having just finished White Houses by Amy Bloom. Cathy just finished Children of Blood and Bone, and is re-reading Twain and Stanley Enter Paradise (for book club).
Favorite handsell of 2017: A Gentleman in Moscow
Best thing you did this year at your store: Hire our terrific new staff! We were a team of three the first few years… Now We Are Six . ☺
Social Media Stats (FB likes, Twitter followers, etc)
Facebook: 1641 likes
Twitter: 499 followers
Top priority going into 2018: To increase book sales and events during the slower months. We are located in what has traditionally been a seasonal retirement-focused community, with "snowbirds" swelling the local population from October to March. The area is now on the verge of explosive growth, to include more year-round residents and younger working people in the next few years. This offers us the opportunity to strengthen sales April to September, making the overall year more robust.
Favorite SIBA programming benefit: The fall Discovery Show – and we're so excited that it's in Florida this year. We hope to bring our staff for the first time. The show give us a chance to re-connect with our colleagues (booksellers, publishers, authors) and learn about exciting upcoming releases, programs, and industry tips and practices. We always leave re-energized for the busy holiday/winter season!

Permalink | Comments (0)
Posted By Nicki Leone, Tuesday, December 5, 2017

Meet the bookseller: Mary Ruthless of Foggy Pine Books in Boone, NC
foggypinebooks.com | facebook | twitter | instagram | email
Name: Mary Ruthless—Born and raised in the mountains of western North Carolina, I was always an avid reader. I taught myself to read at age 3 because I was too impatient to wait for someone else to read me a story. I was never without a book growing up and my love for reading only grew with each book I read. I received my BA in English Literature from Appalachian State University in 2011 and went on to manage the small bookstore that was in town at the time. When the owner decided to move on and focus on her own writing, I bought it and turned it into Foggy Pine Books. I have a 10 year old son, Liam, who also harbors a deep love of books; 2 dogs, Anya and Athena; and a cat, Smoke. 
Store and location: Foggy Pine Books—Boone, NC 
Number of years as a bookseller: 4 1/2 years—3 at Black Bear Books after college, 1 1/2 at Foggy Pine Books 
Best part about being a bookseller?: This is such a tough question because I love everything about being a bookseller—from reading new books to putting them in the hands of excited readers. My favorite part, however, is being able to talk about literature all day long. I love engaging with my customers, making recommendations, and learning about new authors from others. I get stopped all the time around (our very small) town because someone recognized me as "the book lady" and just had to tell me about the book they're reading or to ask me about a title in the store. It's humbling and exciting to know that those little conversations about books that I love so much also matter to the people having them with me. 
What book(s) are you reading?: Future Home of The Living God by Louise Erdrich, The City of Brass by S. A. Chakraborty, A Gathering of Shadows by V. E. Schwab, Illuminae by Amie Kaufman & Jay Kristoff, The Heart Forger by Rin Chupeco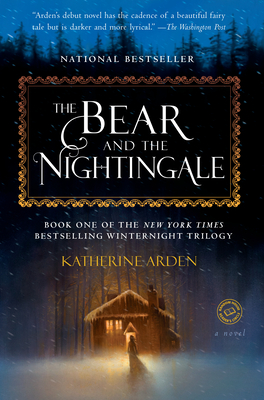 Favorite handsell of 2017: The Bear & The Nightingale by Katherine Arden — brilliant and beautiful novel set in medieval Russia with excellent characters and plenty of fairy tale-type magic. 
Best thing you did this year at your store: I did a lot of great things this year (wink wink) but I think the best decision I made was to switch my bestseller display from the NYT bestsellers to the Southern bestsellers. My customers engage with the display much more and many of the "Southern Only" titles really catch their eye. It has boosted my bestseller sales and gives my customers a sense of place as soon as they step in the door. 
 

Top priority going into 2018:

My top priority for 2018 is to establish the store in our new location which includes: customer retention, community visibility, expansion of titles offered, and hiring new employees. We're looking to open in the new space by mid-January and it's definitely the most important thing on my to-do list right now. 

Favorite SIBA programming benefit: Other than the annual trade show (because it's the most obvious answer), the Okra Picks are hands-down my favorite benefit. I look forward to the bookmarks/cards that come in the mail with each new batch and I love arranging the new Okra Pick display, writing shelf talkers, and hand selling them to my customers. Then, I get to start in on another round of reading great Southern literature so I can nominate the next Okra Picks.  

Permalink | Comments (1)